http://www.houseofhanson.com
or
http://houseofhanson.com
This web site was last updated Monday, April 20, 2015
Common Ground is a weekly television series on Lakeland Public Television.
It highlights northern and central Minnesota culture.
The following link is to a show first aired on April 28, 2011
It features a 12 minute segment on the local Quilts of Valor group.
They did a great job covering all aspects of the process
http://tinyurl.com/427je57
After viewing the video you can learn more by visiting Quilts of Valor Updated 05-07-11


means extensive photos to enjoy viewing
House of Hanson Pages
MQS & Quilt Show Pages
Longarm Information Pages
Stand Alone Pages
Because we are pilots
Here is a look into an exciting new hobby:
Our Location, San Carlos, California, USA
Click here to see a 2 minute video of San Carlos
View below is of the San Francisco Bay area
As a point of general information the House of Hanson web site is on a web server physically located in Canada; even though we live in California near San Francisco (Silicon Valley). This should help keep us available to you online in spite of future California rolling electrical power brown-outs during the energy "shortage".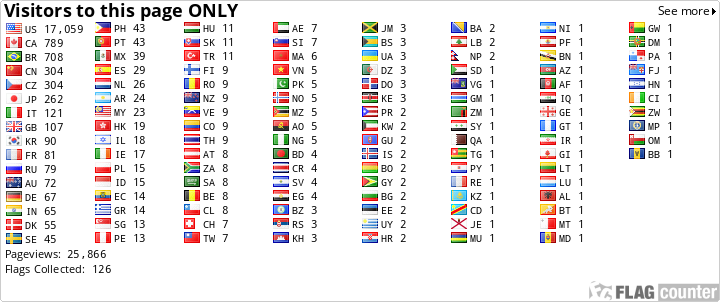 If you have comments or suggestions, email us at:
This web site was last updated
Monday, April 20, 2015
Changes: added Flag Counter April 23, 2014
added link: Click here to see a 2 minute video of San Carlos
® added to FatBacks for Christian Lane Quilters
updated street address for Handi Quilter
added L.P. Sharp web page www.lpsharp.com
updated contact information for APQS
new generic 60mm rotary blades available LP Sharp Rotary Cutter Page
updated contact information for Hartley Manufacturing
added to "The Game" names
Quilt shows dates updated for 2006
added The History behind House of Hanson
added link to The House of Hansen
added Quilts of Valor
Marcia Stevens teaching schedule
Formerlyowned machines page activity
added Surprise Gift Ending to "The Game"
moving longarms with SUV or mini pickup



a footnote follows:
----- Original Message -----
From: lanae hartvickson
To: jeff@houseofhanson.com
Sent: Sunday, February 20, 2000 12:07 PM
Subject: music on website
HI Jeff and Jackie At one time you were asking if anyone knew the name of the music that you have playing on your House of Hanson web site. I just recently found it. Realizing that it has been awhile since you had that request posted on your site, and also realizing that I believe many musical persons have probably posted to you about it, I will still let you know my findings, just in case. It is from Felix Mendelssohn's "Songs without Words". The title is Venetian Boat Song. And I have to confess that the piece was very familiar to me, but I didn't know what the name of it was, until I heard it on our Direct TV classical music channel. They show the name, composer, and performer as each piece is playing. So anyways, probably late, but never the less, I was very happy to find out what it was. I love the piece. Thanks to you both, for maintaining the wonderful site that you have, for the benefit of many of us. I still refer to it periodically for new info and pictures from MQS. I get to go this year, and maybe we'll run across each other there!
LaNae Hartvickson at Sew Blue
Wolford ND
mailto:lhartvickson@stellarnet.com
---
Jackie and I want to thank LaNae VERY MUCH for solving this mystery music for us. I know there are many of you who have written us asking the name of the song. The following link has more information about the Venetian Boat Song, and you can actually play the entire song at this link using RealAudio's RealPlayer http://www.musicmaker.com/cgi-bin/dt.tcl?wm=1&rid=383914 Thank you everyone for your patience. Jeff and Jackie
---
If you have comments or suggestions, email us at: