http://www.houseofhanson.com/formerlyowned.html
or
http://houseofhanson.com/formerlyowned.html
FORMERLY OWNED LONGARM QUILTING MACHINES
This page was last updated: Monday, April 20, 2015
Click here to go directly to the Ads further down on this page
Here is some historical information about this web page and my intentions: For two year I offered FREE ads for sellers because I was interested in helping folks find good homes for their machines. These machines are certainly unique for both buying and selling because of their unique problems for the buyer and seller such as shipping/transportation and relative uncommonness. No one seems to know what they are or much about them. If you want to check this out for yourself simply stop the next 10 people you meet on the street and ask them if they know what a longarm machine is? <G>
I discovered some folks were using our public service as a way of getting a price on the value of their machines and were taking advantage of the visitors to our site as well as myself.
Still others were having me post their ad one day and then deciding not to sell it the next day after I had already uploaded it.......then contacting me again in a few days asking me to re-post their ad again. (They couldn't make up their mind to sell or not to sell.)
I now have a pretty good feel for the power of this web page's ability to sell your machine, quickly and at a fair price. The entire web site continues to get more exposure, and the number of visitors to the web site is very gratifying. In July 1999 I began charging a nominal $35 advertising fee to post ads for machines for sale or machines wanted. We call this an honesty fee as it keeps folks honest about being serious about selling their machines, and not just trying to find out what their machines are worth. It also tends to keep folks from changing their minds about selling or not selling their machines on a daily basis.
-----Original Message from a Satisfied Seller-----
From: Linda
Sent: Friday, September 28, 2007 5:32 AM
Subject: Machine sold

Hi Jeff, I'm sorry to be so late sending this. I thought that I sent it out as soon as the check cleared from the sale of my APQS Ultimate I. I got 2 phone calls within a week of placing the ad at House of Hanson. I sold it to the second respondent. I have also sent another person (2005 Gammill in NY) to your site. This site just plain works. Thank you so much and please remove my ad. Linda in Ramona , CA
----- Original Message from a Satisfied Seller -----
From: Shelley Buckingham
Sent: Sunday, April 09, 2000 7:23 AM
Subject: My machine listed on your site has been sold

Jeff and Jackie, I wanted to let you know that my machine (ad below) has been sold and it can be removed from your site at your convenience. FYI--The second inquiry on March 14th was the buyer. Since that date I have received five mores inquiries and two of them would have purchased the machine in a heartbeat, I believe. I received my asking price of $xxxxx.xx The machine was picked up yesterday and they drove about 550 to 600 miles to pick it up. I want to thank you for providing this service and let you know that this is the best $35 I have spent on my business to date! I am upgrading to a Millennium and it should be here in a couple of weeks. Again thank you for providing this website to promote, educate and inform. Sincerely, Shelley Buckingham
-----Original Message from a Satisfied Seller-----
From: Eloise Cockrill
Sent: Friday, May 11, 2001
To: Jackie and Jeff
Subject: Re: your check has arrived, thanks
Thanks for your message. Your web site is very effective! I have had several responses. Two of the respondents were very interested, and this morning I sold my machine to a lady who lives in northeast Texas!
I think placing that ad was the best $35 I ever spent.
Eloise
Buyers: if you encounter a machine that is sold please send us an email so I can remove that ad so that others such as yourself do not make unnecessary telephone calls or emails. I contact the sellers to confirm the machine is sold before taking any ads down, so it can sometimes be a few extra days. I apologize to any of you that get caught in that time frame.
Buyers & Sellers: most ads continue to result in sold machines even during the week of a MQS. If you are thinking of upgrading your machine, it might prove to be to your advantage to consider starting now. The seller can always work with the buyer for the physical picking-up of the machine after the seller's new machine arrives. This gives the buyer time to arrange a location for the "new" machine and to get prepared with classes at the MQS or elsewhere, should the buyer be new to longarming.
I am often asked what the selling prices are of formerly owned quilting machines. I do not know what the machines sell for unless the seller offers that information when they contact me to have the ad removed from the web page, and I feel it would be rude to ask. However, based on my contact with sellers over the years I have a "feel" for the market and I volunteer the following opinion. <g> Generally, formerly owned machines sell for about half the price of a new machine. If the machine is old and well used (without new type accessories and possibly sold by a family member who knows nothing about longarming such as the sale of a machine after the death of its owner) it might sell for a quarter of the price of a new machine. However, if the machine is say 6 months old and loaded it can sell for three-fourths of the price of a new machine. Another variable is the individual model and brand of a machine. The most popular brand and model seems to be the Gammill Classic. These sell quickly and the sellers generally get their asking price.
Generally used machines work just fine and I know of no brand nor model that one needs to stay away from. Our industry is pretty fortunate in that regard. It is my belief that unless a used machine has been dropped or gone through a flood, it will probably be just fine.
All this having been said there are a few variables that make a tremendous difference to the buyer. If the seller is the user of the machine and can demo and possibly give a few hours of lessons (if the buyer is just starting out) it really helps. This serves several purposes the seller might not be aware of. By demonstrating the machine the buyer sees that it works. But, more importantly it gives the buyer confidence in what the seller says because it demonstrates knowledge of the machine. If the seller is a family member who does not know how to operate the machine and the prospective buyer is new to longarming it might be to the advantage of both the seller and buyer to find someone who can operate the machine to demonstrate that the machine is working properly.
This works in reverse of course. The buyer should do everything possible to visit the location of the machine in person. It is not extreme to consider flying commercially to the location of the machine to actually see it, touch it, ask questions brought on by being there vs. questions over the telephone. This will give the buyer a sense of the history of the machine too. The physical placement of the machine within a home or building as well as the geographical location of the machine (temperature and humidity of tropics vs desert), the owner, and the quality of the work the machine has turned out will give the buyer a better sense of the machine's care and history.
Shipment of the machine by a third party is not recommended unless necessary because of overseas shipment etc. The horror stories of shipping accidents to machines is not without its reasons. The dropping of a machine in shipment can cause damage that is difficult to see, difficult to troubleshoot (if you are new to longarming), and could require a return to the factory for repairs in extreme cases. Generally, in the case of formerly owned machines, the buyer or seller delivers the machine to its new home. It usually depends on who has the family and friends to support the move and also who has access to a vehicle and/or trailer to move the machine. By the way, horse trailers, RV's, and pickups with contractor's racks (you've seen painters carrying ladders on their trucks using these sort of racks, see photo below) are often used to transport the machines.
It is not difficult for two people, of normal size and health, to move a longarm machine if you are familiar with them. However, if you are the buyer and are new to longarming we would do one of two things. We would arrange to have someone who is familiar with longarming be present at both locations (can be two different people) for the disassembly at the old location and the reassembly at the new location. And/or, have someone video the disassembly process in detail with good voice instructions from a second person (or the video photographer) that are aimed at helping the reassembly process.
Here are some emails that described moving a 14' Gammill longarm via a SUV and a 12' Nolting via a mini pickup:

Well, it went something like this... It was a full sized, older Suburban, if that makes any difference. We loaded all the rollers in first, laying on the dash, protected with dense foam sponge and old test quilt blocks. Then we dismantled the table, which CAN BE DONE. It has five very long bolts, actually the width/depth of the table, and the heavy metal tubing which are attached to the lengthwise 2x4 stay attached to the board. So, now the table frame is two tubes similar to the rollers, and one wooden 2x4 with metal cross members attached. The bolts remove altogether. Next...let me think....oh, yes, we decided we needed some sort of brace under these heavy pieces of steel not only to help support them, but to keep gravity from assisting their ultimate demise on the Interstate 5. I looked around my home for about a half hour and spotted a kitchen stool which when turned upside down, served the purpose. In other words, the cushioned seat was used to stabilize the upside down stool on the floor of the back of the vehicle, near the doors. Then the metal rollers/rod/2x4 was hoisted into place, settling snuggly into the makeshift brace. The machine head was slid into the cargo area on the right, as we faced the vehicle, and the legs were wedged into place along the right. The entire jungle-gym was bungee-corded into place, protected with fabric and old batting, and the doors were duct taped shut. Can you just imagine this? If we weren't running so late, I would have taken a picture, but as it was, I arrived a half hour late at a doctor appt. In retrospect, we obviously would put the legs into the cargo area first, probably still on the left side. Then the head into the right area, followed by the brace BEFORE we wiggled the heavy rollers/rods/2x4 into place. It was raining and was about 6:00 am, so it was dark when we started, putting common sense and pre-planning behind the desire to get the job done. I would recommend anyone trying this to take the entire machine apart first, and THEN load as I mentioned above. It was a real hoot...three women and two men monkeying a $10,000.00 piece of equipment into a car, protected with sponges and trash bags. Add the Oregon version of car locks...aka duct tape... and voila, you've got Gammill ala DeSalvatore. Additionally, the rollers, etc., only stuck out about a foot from the end of the cargo space, so red flags and a military escort weren't necessary! Take care! Sue DeSalvatore

Here is an email that described moving a 12' APQS longarm via a full size pickup:

-----Original Message-----
From: Sue Olson sasesue@earthlink.net
Sent: Saturday, June 07, 2003
Subject: Sale of APQS I

My APQS Ultimate I is sold. Thank you so much for providing a place to advertise longarms for sale. I think the $35.00 was the best money I ever spent. I had a lot of hits to the ad so I feel it was well worth the money. We delivered the machine to Amarillo, TX from Yuma, AZ. (Jeff adds, Street Atlas routes this as a 932 miles trip taking 16.5 hours.) We used a full size pickup and bundled the table, rollers, etc., up in a blue tarp and put the head inside the club cab. Everything rode very nicely, and if anyone would like to know how we did it I would be happy to tell them. They can e-mail me. Again, thanks for your great site. Sue Olson (Jeff wrote Sue and asked permission to put her email on this web page and she wrote back with more information.)
We hauled the 12' in a standard bed with the tailgate down. My husband made braces, then we taped them to the table with duck tape to stabilize the table and to be able to tie it down more securely, and to keep it up off the bed of the truck. It stuck out about 2' with the tailgate down so I don't know if you could haul a 14' or not. You would have to check with the state patrol or someone to see how far a load can stick out in back. You wouldn't have any trouble tying it down, but it may stick out to far. We put a red flag on ours to be safe. You can add this to the e-mail as it may help someone else. Thanks again. Sue



Yes, it was quite an adventure! I wish we had taken some pictures, but it was one of those things we thought of too late. And after driving straight through from 6 pm to 4 am, we looked a little bedraggled, so we might have had to put bags over our heads if we had taken pictures! But I will try to describe to process as vividly as I can. I have now had two experiences moving quilting machines "the cheap way," and am happy to recommend this method to other intrepid longarmers!

I bought a used Nolting 24-inch long-arm with a 12-foot table about 3 years ago. I needed to move it about 90 miles from Moscow, Idaho to my home in Spokane, Washington. My husband and I moved it with my sister's little Mazda B2000 pick-up that has a 6 ft. bed. The truck has an extended cab with a sliding window in the back of the cab (a VERY important feature!). My 12-foot Nolting table comes apart in the middle to make two 6-foot sections, so the table top fit in the bed of the truck. The rollers went through the window of the cab and rested on the dashboard and at the back they rested on the tailgate with about 2 ft. of overhang. We secured the rollers very well (lashed together and also secured to the truck) so that they couldn't slide out the back, and we had no problems driving 90 miles on a country road. We did have a chase/following car, and we went very slowly.

Picking up the 14' Gammill in Bandon, Oregon and driving 600 miles to Spokane, Washington was even more exciting! The "work crew" was three middle-aged (but extremely LOVELY!) quilter-type women (Sue 1, Sue 2, and Mary Ann) and one 50-something man and a 30-something neighbor/handyman (who was indispensable!). Because we wanted to see the machine in operation before the final purchase, it wasn't dismantled before our arrival in Bandon. We took the whole thing apart and packed it up in about an hour and a half. The hardest things to transport were, of course, the long pieces. We thought about putting them on the roof, but they are so heavy that we really did not want to do that if we could avoid it. If we had put them on the roof, we were going to use a support on the front bumper that is the kind people use to haul canoes. We would have then lashed the rollers and other long pieces to a long piece of plywood so that they would not roll or slide around. We would have secured the plywood and long pieces to the roof rack. But we didn't end up having to do that. The 14-ft table came apart into two 7-ft top sections of almost flat very light plastic (about 24" by 7' each--not a problem to fit into any car) and the table sides that were about 6" by 6" by 14 ft long (and very heavy), and the rollers which were 14ft long (and very heavy) and a middle support for the table which was about the same as one of the table sides. That bunch of stuff was lashed together and put in the middle of the Suburban resting on the dash in the front and going out through the middle of the barn doors which were bungee-corded and duct-taped together because they wouldn't close/latch. The long stuff was supported by an upside-down wooden stool so that it was just about level with the dashboard (to minimize the possibility that gravity would enable it to SLIDE out the back and cause a really horrible accident!). In the back of the Suburban we also put the table legs and the machine itself and cradle and all sorts of auxiliary materials. All that stuff was no problem, of course; it was really just the long pieces which posed a challenge. The third seat of the Suburban was put down flat but the second seat was left up in the normal position. (Sue DeSalvatore wants to patent the upside-down stool as a Handy-Dandy Quilting Machine Relocation Support System and sell them for $179.95 each!) <G> The rig was VERY white-trash looking when we were done with it! The driver had pretty limited visibility, so a navigator was essential for the drive. We drove 600 miles at highway speeds with nary a mishap except when we took a little side-trip to visit the Pendleton Woolen Mills Outlet Store (I can't miss a visit to that place!) and I went across some railroad tracks a little hastily and one of the rollers bumped the windshield and cracked it. Fortunately, the glass had a previous crack in it, so Sue W. (the machine's new owner) wasn't terribly upset about it. It was a little noisy in the truck with the back doors partially open, but that was a small price to pay for saving shipping expense which would have been at least several hundred dollars. I think a Suburban or similar-sized SUV with the other kind of back door (a tailgate and upper window that flips up or opens) would have worked as well or even better. The secret is to make sure that the stuff CANNOT MOVE AROUND. We were very lucky that the worst weather we encountered was a little light rain. Given our choice of late January to make this trip, we could have run into really rotten weather.

Feel free to post this on your web-site or refer people to it (or to me) if they want more information about how to move one of these wonderful machines.
The trip was really quite fun, and it was great to meet Sue DeSalvatore. and see her art quilts and other creative decorating touches in her home.

Regards,
Mary Ann Carey MCarey1670@aol.com
Spokane, Washington

-----Original Message-----
From: Janet Winter janwinter@alltel.net
Sent: Sunday, August 06, 2006
Subject: Machine move

The discussion of how different people moved their long arm machines is wonderful. I live in South Georgia and found a very old 1986 Gammill in Birmingham Al. They kept telling us the table would not come apart. Well know it all husband did not believe it. We had read and reread how everyone moved the machines before we left so had some idea of what we were in for. We left at 8 am with about a 6 or 7 hour drive to get to the machine. We have a PT Cruiser no truck but did have a trailer hitch already on. Well we had to negotiate a steep drive to get down to the house and machine. And as they said the old Gammill tables are one piece, 14 foot long solid wood. The rollers come off which helped. Now after looking at the machine, we got on the phone to U-HAUL, the only rental company is South Georgia, to turn a one way trailer back in. Finally located an open trailer 10 foot long in the downtown area of Birmingham. Off went my husband with the husband of the woman selling the machine to get the trailer. While they were gone the two women disassembled the machine, etc and moved rollers, thread, pantographs, bobbin winder, etc outside to the drive in anticipation of their return. We were able to get everything but table and rollers in the car itself. The table hung off the back the trailer with the gate up, of course the rollers also did. We strapped, taped, and secured the load in the trailer. Then the next challenge was getting up the steep drive with the trailer loaded. Our daughter and I stood at the top of the drive to stop traffic and dear husband drove. He made it but in first gear the entire way. It is now 7 pm and we are heading south through the mountains pulling a heavy load. The drive was slow, we drove about 50 to 55 mpg, drove over an hour and never saw another vehicle on the back roads, which made the slow speed much easier. We could have driven Interstate 20 and 75 but I did not want to put up with all the trucks. The drive was easy but long, we finally got home at 2 am. A long day, but safe and successful. The next morning I unloaded all the little stuff, then got help with the table. I am now in the process of repainting the metal, and re-varnishing all the wood parts. The machine runs fine, so for a starter will serve my purpose. With gas, rental, meals, 100 spools of thread and machine I have $2,000 in my toy. Can't wait to get to play. Thanks for your web site, Jan Winter, Ashburn, GA
Hi Jeff and Jackie, I wanted to get back to you, I heard from 'the lady from Maine' and the Ultimate II arrived with no problems. We had exchanged several e-mails and she had found another Ultimate II in her area that she could look at. After seeing the machine in person she decided that it was what she wanted. Then we exchanged several more e-mails and spoke on the phone to work out the shipping arrangements. I had packaged the head and drove the table and head to North Bay Freight and Crate, in Santa Rosa, CA. They were wonderful, patience, and professional. They crated the table ($327.00) and from there the buyer, 'the lady from Maine' handled the shipping. That way she could direct the arrival and the insurance, should something go wrong. We were both very pleased with how everything worked out. It was a little work, but not that bad. The machine went from the north coast of California to a small town in Maine in 16 days.
Hi, Jeff and Jackie, I just wanted to thank you for placing my ad in your House of Hanson to sell my Gammill Machine. It only took a month, I sold it today and got the price I wanted. So, you may remove my ad from your listing. I cannot believe the emails and calls I had gotten from placing my ad with you.
Thank you very much,
Lorena
Jeff and Jackie, our experience of selling this machine went well. My biggest advice is - go ahead and pay for an ad on your site right at first. We advertised for 2 months on all the free sites we could find with no really serious inquiries. The first response to my ad on your site - the third day - was my buyer!

Also - things to think about -

*How are you going to ask for payment ? Remember that this is most likely going to be a large sum of money from someone you have never met. Discuss ahead the options. Payment in advance, cash, cashier's check , etc are some options.

*If your buyer is coming to get the machine - Discuss how much time the buyer wishes to spend running the machine or receiving instruction on it's use and features and confirm who will be disassembling, packing, providing packing supplies, etc. Thanks again.
Buyers & Sellers: I continue to get emails from folks complaining that when they contact some of the folks with ads below that they are being told the machine has been sold. Sellers, PLEASE, contact us as soon as your machine is no longer for sale so that we can remove your ad. It is the courteous thing to do. Buyers, if you contact a seller below and are told that the machine is no longer for sale PLEASE email me WHICH ad has the machine that is no longer for sale. (email links are at the bottom of each of the web pages) I will not remove an ad until I check with the seller first, and since this can take awhile if folks are not readily available, buyers need to be patient and could experience ads with a sold machine in these cases. A particular buyer & particular seller often agree on the sale of a particular machine with a pickup/delivery date in the future and the money to be exchanged at that time. In the meantime, this particular machine is not really for sale but it is not really sold yet and folks don't like to take their ad down quite yet. I can understand this. So effective December 17, 2002 we will start doing what they do with real estate signs or ads and add the words Sale Pending to ads in this situation. So sellers please contact me if and when adding the words Sale Pending is appropriate for your particular ad. I will add Sale Pending to your ad and remove it if necessary for FREE. I can also remove your ad for you if you feel your machine is sold, AND should the sale fall through I can and will repost your ad for FREE again. So PLEASE everyone, this is all about communications. Please keep me in the loop. Every ad I have ever posted on this web page to my knowledge has been a private party and not a manufacturer selling a machine. Life can have illnesses, deaths in families, personal problems like flooding or tornadoes, and smaller problems such as internet service providers going out of business or computer viruses or computer hard drive failures. So for various reasons, try as I can and do, I will always have some ads slip by with machines that are no longer for sale. I would rather error on that side than removing ads before their time. Suggestions welcome. Happy Holidays, Jeff Hanson, December 17, 2002 (Update December 20, 2004: The Sale Pending label is working out even better that my wildest expectations.)
Many buyers visit this web page almost daily. It is much easier and FASTER for visitors to read the ads if the information in the ads is standardize somewhat and it helps the buyer quickly compare and find what interest them if the information is presented similarly from ad to ad. It also encourages buyers to return to the site another day to look the ads over that are listed at that time as well. So sellers are asked to keep their ads professional. Make an attempt to make them similar to other ads with the exception of your telephone number, your email address, your machine's details, your location, your price, etc. Some folks seem to think it is important to make their ad stand out. When a Rolls Royce goes down the street folks look. If you paint your car purple with basket ball sized PINK dots on it, folks will also look at your car too. This is not the kind of attention you want to attract.
With this concept in mind, in January 2005, all new ads assume the price of a longarm machine does not include FREE delivery of the machine to the buyers location. <g> Common sense tells us that the total price of a machine will go up if the machine has to be shipped and the amount it goes up depends on where it is being shipped; which is a variable determined by the buyer not the seller. So shipping is the responsibility of the buyer and is NOT INCLUDED for free by the seller. If you purchase a new longarm machine from a dealer or the factory you will pay for shipping unless you haul the machine away yourself with your family or friends. Buyers do not expect to be able to purchase a machine on the west coast and have the seller ship it to the east coast for the SAME price that they (the seller) are willing to sell it to their next door neighbor. We would guess 95% of all machines are hauled away by the buyer. This is the kind of information that the buyer and seller discuss when they contact each other about a machine. The ad cannot anticipate all possible situations.
Sellers: I charge a $35 one-time fee to post your ad to the http://www.houseofhanson.com/formerlyowned.html web page. I will gladly make reasonable changes to the text of your ad such as price, telephone, address or email, etc. as the need arises. Our intent is to keep your ad up until your machine sells barring unforeseen circumstances on our end such as fire, earthquake etc. From a practical standpoint I will keep your ad up at least one year. Most machines go within two month and we have had several sell on the first call. During December 1999 they were selling in less than a week even with the holidays, Y2K and winter weather. About half of all the machines sold are purchased by folks who are farther than 1000 miles from the seller. It is truly amazing how this whole thing works. So think it over and let us know if you would like to post an ad with us on our site. If so send us a check (sorry we do not take credit cards nor PayPal nor will we bill you) for $35 made out to House of Hanson

House of Hanson
122 Coronado Avenue
San Carlos, CA 94070-2806

Email me with your ad's content within the body of your email to me. Either plain text or HTML format is fine. Please do not send attachments. Attachments are not necessary, they slow things down, and have security risks. I will do a cut and paste of your ad from your email (email links at the bottom of every web page). Please don't snail mail me a letter with your ad in the letter. This cost you time. I can have your ad uploaded before I receive your snail mail. By the time I re-type it and upload it I can introduce errors and mistakes. I will post the ad generally within 3 days or less. I work by myself and sometimes life gets busy.

I would appreciate it if along with the text of your ad that you add a simple statement saying that you have visited this web page and that you acknowledge the $35 advertising fee. I will email you once your ad is uploaded and then email you again to let you know when your check has arrived. Questions? just ask. Jeff

To place an ad with me on the site the seller must have an email address and be internet capable. I can do a cut and paste of an ad from an email and get it error free. I communicate with our sellers after their ads go online, and I exchange emails with ad updates or "Sale Pending" additions. Buyers want to communicate with the seller directly and one of the advantages to email vs. the telephone is you don't have to be concerned about time zones, you don't have to play telephone tag (unless you want to) and you can inquire about a machine regardless of the time of day. Also, sellers need to be able to let me know their machines have been sold as soon as possible so that I can keep the web page up to date for the benefit of buyers.

I do strongly recommend all ads have telephone numbers listed in addition to email addresses (a requirement). But, I discourage actual street addresses from being listed in ads. When it comes time for the buyer to come look at the machine you can always give them your full address.

Prices within ads should be US dollars unless otherwise specified. This makes it easier for buyers to compare machines.

It is naive for me to assume that all machines that have ads posted on the site sell because of the website. I DO understand machines are sold to neighbors, guild members, newspaper ads, Craig's List and eBay. I am not the only game in town, and I STRONGLY encourage all sellers to spread the word that they have a machine for sale as much as they can via as many media as possible. What I do object to is posting an ad with me and then not sending your $35 Honesty Fee (the check) because you sold the machine to someone local and the website had nothing to do with the sale of your machine. I understand that can and does happen. But, the fact remains I have done the same amount of work whether your machine sells because of the web site or not. I am due my fee. By not paying me in these situations you are breaking your word. Every time this happens I am tempted to require the $35 fee up front before I post an ad. If you don't agree with me on this issue simply do not post an ad with me. I don't want to penalize others because of YOU. This is why you are asked to acknowledge the $35 fee and why I call it an honesty fee. It is called that because you are saying you will send the $35 check and that you are good for it; and, I can proceed with posting your ad online before your check arrives to save you time. If you put an ad in the newspaper (they require payment up front) and if you sell your item to someone who heard about your item via word of mouth; you don't go back to the newspaper and ask for your money back because you sold your item to someone who didn't see your ad in the newspaper. I simply ask for the same courtesy you would expect of others and the same courtesy you give to others.

Please remember you can see how machines are selling by going to the bottom of this page and viewing
Look for this line at the bottom: Recent Changes: One machine sold Month, Day, Year (ad was posted Month, Day, Year)
Please remember you can see how machines are selling by going to the bottom of this page and viewing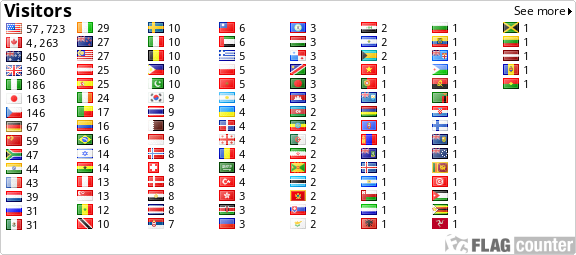 Current ads start here
My email is on a new server and is fully operational jeff@houseofhanson.com
I have decided to close the entire www.houseofhanson.com website over the next 6 months. I need to get to the backlog of snail mail and emails next. Jeff (April 20, 2015)
<![if !vml]>
<![endif]>
From: Judith judithslentz@hotmail.com
Sent: February 3, 2015
Subject: Gammill Classic Plus
2004 Gammill Classic Plus, 12 foot break-away table with hydraulic levelers, chair system for quilting while sitting down or standing, Gammill designing tools, pantographs, batting, organizer, idea books. This machine has had low usage.
Price is $9,500 and located in Phoenix, Arizona
Contact Judith
email: judithslentz@hotmail.com
Telephone: 480-603-8124
<![if !vml]>
<![endif]>
From: Marcella mzpdex@aol.com
Sent: January 30, 2015
Subject: Gammill Optimum Plus for sale
Gammill Optimum Plus on 12 foot all steel stand with swivel casters and poly tabletop. Machine has 30 inch throatplate, stylaser, stitch regulator, dual data display, channel lock, electronic needle positioner, security stitch, and built-on bobbin winder. Also included is Gammill Radius-Master, Gam-Guide, Gam-Guide Jr. and Gammill workstation, extra bobbins and a standalone motorized bobbin winder.
Location: Southern Indiana. Price is $11,000
Contact Marcella
Telephone 812-486-6464
email: mzpdex@aol.com
<![if !vml]>
<![endif]>
From: Sharon gldnndls@msn.com
Sent: Friday, January 16, 2015
Subject: Nolting 36 inch with Statler Stitcher
Nolting (36 inch) with Statler Stitcher and 14 foot table. Includes Dell computer, flat screen monitor, zip leaders, set of Quilt Artistry Studio "Creative Stitch" CDs and much more. Located in Rockford, Illinois. Price $22,000
Contact Sharon
email: gldnndls@msn.com
Phone: 815-873-0300
<![if !vml]>
<![endif]>
From: Keystone Quilting 2cimos@gmail.com
Sent: Friday, January 16, 2015
Subject: APQS Millennium Longarm Ad updated January 23, 2015
2008 APQS Millennium longarm quilting machine for sale. This machine is in EXCELLENT condition and has EVERYTHING needed for you to begin longarm quilting for fun or for profit. This "Milly" package includes a 12 foot table with a custom made overhead lighting system along with the Hartley base extender (for custom work), pantographs, large number of spools of So Fine thread (many almost full), turbo bobbin winder along with bobbins (wound and empty), tools, and numerous plexi rulers and shapes.
The table is equipped with an automatic foot-operated advance system and a zipper system on the rails with two sets of zippers. The machine includes a stitch regulator, LED lighting, single stitch option, laser stylus, bobbin thread cutter, directional locks (both vertical and horizontal) and multi-positional handles. In addition, you will receive additional bobbin cases, needles, pins, oil . . . in other words, EVERYTHING you will need for $14,000
Instruction is included with this offer. Located in eastern Pennsylvania.
Contact Beatta & Sherry
email: 2cimos@gmail.com
Telephone: 610-438-8033 or 570-788-2327
<![if !vml]>
<![endif]>

From: Kim kimberlymejac@yahoo.com
Sent: Friday, December 12, 2014
Subject: longarm for sale

Handi Quilter Avante (HQ18). 2011 Was floor demo in sewing machine store. Purchased last year and never used. Has 12 foot studio table, bobbin winder, groovy boards, stylus and laser, extra set of leaders (new in package). We live near Cleveland, Ohio. Price is $6,800

Contact Kim
Telephone 440-834-0352
email: kimberlymejac@yahoo.com

<![if !vml]>
<![endif]>
From: Carla Carla.Griffin@VerizonWireless.com
Sent: Sunday, December 07, 2014
Subject: 22" Innova Longarm Quilting Machine with Lightning Stitch and Navigator $20,000
Very gently used 22" Innova Longarm quilting machine. It has lightning stitch regulator and the Navigator computerized robotics. It has an 11 1/2' table. I purchased this machine with the intent to get to do my own quilts and possibly pick up a few customer quilts here and there but unfortunately life got in the way of that plan. My work schedule doesn't allow me any time for that so I am sad to say but she needs a new family.
It was purchased new in 2013 and I have quilted less than 25 quilts on this machine. I have been doing my own quilts and some Quilts of Valor on the machine.
It also include the computerized patterns that came with the Navigator as well as all the patterns I have purchased since then. In addition if you are interested, I also have the software for your laptop to be able to design your quilt project and then just load it onto the Navigator tablet.
The Houston Quilt Show Price for the machine and navigator last month was $22,800 plus Tax.
This would make a fabulous Christmas gift for someone. Please contact me via email with any questions you might have.
Contact Carla
Telephone: 817-403-8801
Location: Fort Worth, TX
<![if !vml]>
<![endif]>
From: Janet janetcoles0209@gmail.com
Sent: Friday, November 14, 2014
Subject: Gammill Classic Plus for sale
Gammill Classic Plus, with 12 foot all steel table with hydraulic height adjustment and heavy duty swivel castors, and an overhead steel, 8 bulb, light bar. Original owner, light personal use.
Features stitch regulated and manual stitch modes, vertical/horizontal channel locks, single stitch, needle up/down, 2 extended throat plates, front and back control stations, laser pointer, built-in bobbin winder, Gammill Work Station for making circles, ovals, and hearts, Gam-Guide and Gam-Jr., and batting bar. Additionally includes a stand alone bobbin winder, 30+ pantograph patterns, Gammill operators manual and service manual, Gammill instructional video with Linda Taylor, and Long-Arm Quilting book by Carol Thelen.
Machine is located in Modesto, California Price: $11,000
Contact: Janet
Email: janetcoles0209@gmail.com
Telephone: 209-404-5106
<![if !vml]>
<![endif]>
From: Rena renaf@charter.net
Sent: Saturday, November 08, 2014
Subject: Handi Quilter 16
Handi Quilter 16 (HQ16) with a 12 foot table. Lightly used and works great. It has stitch length regulation with front and rear handles. Laser stylus for pantographs and a base extension for ruler use. Owner's manual included. The processing chip was recently upgraded as was the stitch regulator.
Contact Rena
email: renaf@charter.net
Telephone: pending
<![if !vml]>
<![endif]>
From: Stephanie sswadell@gmail.com
Sent: Tuesday, October 14, 2014
Subject: HQ Sixteen on PC Quilter Pro Ad updated April 20, 2015
I have a four year old HQ Sixteen on a ten year old PC Quilter Pro. The unit sits on a Pennywinkle Ranch quilt frame. The unit is completely computer driven so requires very little physical effort. Currently, it doesn't have stitch regulated free motion available, though it is possible to add it. I am including hundreds of pantographs and the software necessary to customize designs, as well as the separate bobbin winder and other accessories.
I am asking $4,500 for the package. Located in Southern California.
Contact Stephanie
Telephone: 619-993-4631
Email: sswadell@gmail.com
<![if !vml]>
<![endif]>
From: Kathy kjswarmquilts@yahoo.com
Sent: Monday, October 13, 2014
Subject: Tin Lizzie 18 Ansley26 ESP Limited with Phoenix Frame, Quilt Magician
Ansley26 ESP Limited model features a 7-inch LCD touch screen display, combined with the largest usable throat space available—26" x 8", auto needle positioner, built-in bobbin winder, adjustable handle bars, Quilt Magician, ESP stitch regulator, and self contained oil reservoir. The computerized Quilt Magician is highly accurate with a stitch regulator top speed of 3000 stitches per minute.
Phoenix is the frame specially designed for Ansley26 ESP. The all steel frame is adjustable in height and stretches from six feet (72") to king-size twelve feet (144").
Purchased August 2013. Only 27 hours on the machine. Price is $18,000 and located in southern Minnesota.
Contact Kathy
Email: kjswarmquilts@yahoo.com
Telephone: 507-383-6527
<![if !vml]>
<![endif]>
From: Barbara Basia2001@aol.com
Sent: Monday, September 22, 2014
Subject: Gammill Classic Plus for Sale
2005 Gammill Classic Plus, 14 foot frame. Stitch regulator, micro handles, gam guide, gam guide jr., Gammill work station, Bullseye block placement ruler, extended throat plate, extra set of zippered leaders, needles, thread, 10 pantos, bobbins, packaged batting for practice, Original training DVD, manual, and tools. Passed certified 100 point inspection August 2014.
Selling Price: $10,000 Located in Buffalo, NY
Contact: Barbara
Telephone: (716) 677-4014
E-mail: Basia2001@aol.com
<![if !vml]>
<![endif]>
From: Bill wtaylor930@comcast.net
Sent: Tuesday, September 23, 2014
Subject: Bernina 820 and frame for sale Ad updated September 25, 2014
Bernina 820 on an adjustable ten foot frame made for Bernina by Grace Company, Bernina Stitch Regulator (BSR), automatic needle threader and all standard accessories. Includes the Quilt Motion Touch computerized tablet.
Located in Baltimore, Maryland Price is $7,000
Contact: Bill
Email: wtaylor930@comcast.net
Phone: 410-944-4961
<![if !vml]>
<![endif]>
From: Audry agatesgates63@gmail.com
Sent: Monday, September 15, 2014
Subject: Nolting Machine for sale Ad updated October 21, 2014
24" reach with 11" roll height. Nolting Longarm machine with IntelliStitch stitch regulator. Includes a 12' steel table; that is large enough to accommodate king size tops. Includes a "Ruler Mate" Extended Throat Base, Bobbin Winder, Extra Bobbin Case, 60+ Bobbins, 50+ Needles and Zippered Leaders.
Located in Palm Bay, Florida. Price is $7,800
Contact Audry
Email agatesgates63@gmail.com
Telephone 321-723-8945
<![if !vml]>
<![endif]>
From: Diana diloha@comcast.net
Sent: Thursday, August 28, 2014
Subject: Ansley 26 by Tin Lizzie for sale Ad updated October 4, 2014
2009 Ansley 26 by Tin Lizzie for Sale; has 26" throat with a Haley frame that can be 4', 8' or 12'. Quilt a 12" square on point without having to roll the quilt. Quilt free motion on manual, with built-in Lizzie stitch regulator, or use the Shirley Stitcher robotic system..
Includes: Zip drive loaded with extra patterns, extension table for ruler work with some basic rulers, several spools of thread and needles. Clips for floating the quilt top making it oh, so much easier.
Located in San Francisco Bay Area; Price is $9,000
Contact Diana
email: diloha@comcast.net
Telephone: 415-847-2526
<![if !vml]>
<![endif]>
From: Lily summerkid62@gmail.com
Sent: Monday, August 11, 2014
Subject: Gammill Classic Plus
Gammill Classic Plus (has a 26 inch throat) with 12 foot table, zippered leaders, vertical/horizontal channel lock, laser pointer, built-in bobbin winder, needle up/down function, front & back control stations, tension straps & clamps.
Comes with tons of extras such as thread, pins, needles, bobbins, patterns, stencils and guides (including Gammill Radius Master for making circles, ovals & hearts along with the Gam-Guide & Gam Jr.). Professionally "tuned up" when a Gammill rep was in the area.
Price is $10,500 and location is Lincoln City, Oregon.
Contact Lily
Telephone: 541-996-5544
Email summerkid62@gmail.com
<![if !vml]>
<![endif]>
From: Milly Young longarmmilly@gmail.com
Sent: Saturday, August 02, 2014
Subject: APQS Millennium, 14 foot table
2005 "Millie" APQS Millennium purchased new, APQS serviced in 2012 and in excellent condition! Low hours of use. Many extras including: motorized quilt uptake feed, upgraded wheels, auto stitch regulator, bobbin thread cutter, del electric channel locks, laser pointer both front and back, stand alone turbo bobbin winder ($325), micro drive handles ($200), Hartley Base Expander an straight edge ($130), flywheel cover ($20) horizontal spool holder ($50), Towa bobbin gage ($80), Circlelord Basic Plus ($380), with front and rear stylus($130), Circlelord giant boards Sakura pattern ($350), other extras, 20 plus pantographs, thread cones, decorative threads, many different size needles and lots of bobbins.
Location: Santa Fe, New Mexico USA Price is $8,999
Contact Milly Young
Email: longarmmilly@gmail.com
<![if !vml]>
<![endif]>
From: Andi andi@andicraftsquilting.com
Sent: Thursday, July 17, 2014
Subject: A-1 Elite Longarm Ad updated September 04, 2014

A-1 923 Elite on a 14' table (with full-length cutting mat). This is a smooooth machine that glides effortlessly. Features a remote-controlled hydraulic table lift, fully repositionable Ergo Grip handles (LOVE this feature!), Stitch Rite™ Stitch Regulator (with Needle Positioner, Normal, Cruise, and Baste modes), batting access lever. I have added a Clip n Seal quick loading system (no more pinning!). Included accessories - stand-alone bobbin winder, TOWA bobbin gauge, extra bobbin case & tension assembly, needles, bobbins, etc.
Also have an IntelliQuilter robotics system installed on this machine, will sell with/without IQ. Willing to consider delivery and setup in the ND, SD, MN, IA, NE area. Price is $19,500 for A-1 with IQ, $9,950 for A-1 alone.. Located in NE S. Dakota
Contact Andi
Email: andi@andicraftsquilting.com
Telephone: 605-520-1348
<![if !vml]>
<![endif]>
From: Marie luvloonz@1000island.net
Sent: Tuesday, July 15, 2014
Subject: Baby Lock Crown Jewel with frame and Pro-Stitcher Ad updated September 04, 2014
Crown Jewel on 10 foot Majestic quilting frame, Pro-Stitcher, Back & front handles, stitch regulator, channel lock, "M" class bobbin, laser stylus, separate variable speed electric bobbin winder, Adjustable table, cloth leaders and side clamps. Best of all is the Pro-Stitcher with lots of built in patterns.
Gently used and in excellent condition. Located in Ontario, Canada Price $13,700 USD
Contact Marie
Tele: 613-659-2544
email: luvloonz@1000island.net
<![if !vml]>
<![endif]>
From: Carol ccsdesigns@cox.net
Sent: Sunday, July 13, 2014
Subject: Gammill Classic Plus
Gammill Classic Plus gently used and in excellent working condition. 12 foot, all steel table with overhead light bar. Features: stitch regulator; micro handles, Easy Rider wheels; vertical/horizontal channel locks; single stitch; needle up/down; 2 sizes of extended throat plates; front & back control stations; laser pointer; sit/stand convertible roller adjustments; built-in bobbin winder and external bobbin winder; zippered leaders; Gammill Radius Master for making circles, ovals, and hearts; Gam-Guide and Gam-Jr; Pantograph Planner.
Location: Scottsdale, AZ Price is $11,000
Contact Carol
e-mail: ccsdesigns@cox.net
Cell: 480-244-9950
<![if !vml]>
<![endif]>
From: Becky manskeb@charter.net
Sent: Saturday, July 12, 2014
Subject: Gammill Classic Plus Ad updated February 3, 2015
Gammill Classic Plus, with IntelliQuilter, stitch regulation, vertical and horizontal channel locks, needle up/down, batting storage bar, front and back controls, EdgeRider wheels, tension straps and clamps, on a 12 foot Sit or Stand Table with Wheels, Bobbins, 3 sets of zipper leaders, Laser Light, front and back laser mounts, extended throat plate, and free standing bobbin winder.
Located in Eau Claire, WI, Price is $18,000
Contact Becky
Telephone: 715-834-8386
Email: manskeb@charter.net
<![if !vml]>
<![endif]>
From: Ellie missellie554271@yahoo.com
Sent: Monday, July 07, 2014
Subject: Sale of longarm machine
Tin Lizzie Queen Quilter Eighteen on 10 foot 6 inch table, very gently used. 5 years old.
Located in Indiana. Price is $6,000
Contact Ellie
Email: missellie554271@yahoo.com
Telephone 765-866-8143
<![if !vml]>
<![endif]>
From: Daphne MRSDLDUCK@aol.com
Sent: Thursday, June 05, 2014
Subject: Longarm for sale
2003 APQS Millennium Factory serviced in 2012 Stitch length regulator, bobbin winder, laser light, thread cutter, Hartley Fence, needle up & down, Velcro leaders [64, 112, and 129 inches long] 12 foot table on wheels with 2 overhead light fixtures with 4 foot light.
Located in Central Florida Price is $10,000
Contact Daphne
Telephone: 678-936-4039
Email MRSDLDUCK@aol.com
<![if !vml]>
<![endif]>
From: Wendy wraer@hotmail.com
Sent: Friday, May 23, 2014
Subject: Quilting Machine for sale Ad updated September 10, 2014
ABM 26" Innova on 12 foot Pro-Frame table with Auto Pilot (computerized system). Machine is less than 18 months old. Equipped with "Lightening Stitch" stitch regulator, thread break sensor, ez locks, roller handles, laser light, bobbin winder, extra bobbin case, hopping foot, open toe foot, original shipping crate for head, computer/monitor/keyboard/mouse, digitized patterns, dozen bobbins, maintenance kit, side clamps, and casters.
Warranty transfers to new owner.
Price $28,000 reduced to $26,000 Located southeast Wyoming
Contact Wendy
Telephone 307-575-8287
Email: wraer@hotmail.com
<![if !vml]>
<![endif]>
From: Cecelia ceil@atlanticbb.net
Sent: Wednesday, May 7, 2014
Subject: Husqvarna Mega Quilter longarm with Qbot for sale Ad updated August 18, 2014
I have a Husqvarna Mega Quilter (18x8) with a Qbot for sale with a 10 ft Inspira frame. Reason for selling is I purchased a new machine (Platinum 3000 with the Quilt So Clever). Purchased the Husqvarna Quilter in July 2009. It works perfectly fine and in excellent condition. Also included is the Qbot Software (Quilting Design and Layout). Was only used once. Also included are various CDs of instructions for projects, needles, and the Manual for the Quilter. Price is $7500 and located Johnstown, PA 15904
Contact Cecelia
Email: ceil@atlanticbb.net
Telephone: (814) 254-3413
<![if !vml]>
<![endif]>
From: Mary philgribble@gmail.com
Sent: Monday, March 03, 2014
Subject: 2003 APQS Millennium For Sale
2003 APQS Millennium Quilting System with 14 foot aluminum and glass table for sale. I am the original owner and bought this machine in Des Moines, Iowa in 2003 from the American Professional Quilting Systems Company for $16,594.95. This machine has been used very little. I have always maintained it according to the manufactures instructions. I can send you pictures and/or answer any questions you might have. Feel free to email or call me.
The machine features include: 2 Stage Automatic Needle Positioner; Thread Cutter; Single Stitch Button; Built-in-Laser; Hartley Fence and Patterns (never used still in box); Style "C" Motorized Feed with Foot Pedal; Base Kit and Rulers; Electronic Channel Locks; Stitch Regulator, Single Stitch and Needle Up/Down; Bobbin Winder; Extra Canvas for Rollers; Base Expander; Extra Needles; Bobbins; Bobbin Case; Maintenance Manual; Thread; Training Video.

I am willing to help and negotiate delivery of the machine to you if needed.
I live in River Falls, WI, close to St. Paul and Minneapolis, MN. Price is $9,975
Contact Mary
Email: philgribble@gmail.com
Telephone: 612-220-5925
<![if !vml]>
<![endif]>
From: Criss givepraz@bellsouth.net
Sent: Monday, March 3, 2014
Subject: Longarm quilting machine for sale Ad updated June 2, 2014
Juki TL-2200QVP Quilt Virtuoso Pro Longarm Quilting Machine with Extra Large 18" x 10" Throat and Deluxe 10 foot Quilt Frame
The Juki Quilt Virtuoso Pro has a slim sleek, sturdy design, unlike any Longarm Quilting Machine. Bright LED Lights; Easy Reach Bobbin; Needle Up/Down; Independent Bobbin Winder; Ultra Glide Tracking System; Adjustable Front and Rear Handles; Handle Bar Controls; Ergonomic Handles; Large Color LCD Display; Built-in Stitch Regulator; Four Stitching Modes; Stitch Control; Perfectly Balanced Stitches; Automatic Thread Trimmer
Deluxe Quilting Frame Features: Set up in King or Crib; Quick Release System; Adjustable Height; Take-up Bar.
Gently Used! 4 months old. Located in Kentucky. Price is $7750
Contact: Criss
Email: givepraz@bellsouth.net
Telephone: 270-925-9874
<![if !vml]>
<![endif]>
From: Valerie valerierollins@shaw.ca
Sent: Saturday, January 12, 2014
Subject: A-1 Elite for sale
A-1 Elite 2007, Model 923, cream color with 12 foot steel table, Ergo hydraulic lift with remote control, stitch regulator (New in 2010), needle positioner, cruise control, batting access lifting lever, laser light stylus, king base and ruler, stand-alone bobbin winder, saddle stool, custom overhead lighting, adjustable front handles. This machine has quilted about 100 quilts. I have maintained it very well and it is in excellent condition.
Price is $13,500 in Canadian dollars and location is Rossland, BC Canada
Contact Valerie
Telephone: 250-362-2106 (Canada)
Email: valerierollins@shaw.ca
<![if !vml]>
<![endif]>
From: Heidi heidiwydra@yahoo.com
Sent: Saturday, November 30, 2013
Subject: Selling my quilt machine Ad updated June 6, 2014

2004 Gammill Classic Plus 26", 14 foot table, Stylaser Laser, Gam Guide and Gam Guide Jr., channel locks, electronic needle positioner, original documentation, purchased new, machine is very dependable.
Location is Minnesota. Price is $11,500

Contact Heidi
Telephone: 651-283-7533
Email: heidiwydra@yahoo.com
<![if !vml]>
<![endif]>
From: Lee leetruepainter@gmail.com
Sent: Tuesday, November 12, 2013
Subject: Gammill listing
14 foot 1991 Gammill Series 1000, purchased in 1994 including many extras. Guides, templates, bobbins, 50+ rolls of thread, etc. Price $5,000. Located in Boise, Idaho
Contact Lee
Telephone: (pending)
email: leetruepainter@gmail.com
<![if !vml]>
<![endif]>
From: Mike stoksmike@gmail.com
Sent: Thursday, October 3, 2013
Subject: APQS Millennium Ad updated January 16, 2015
APQS Millennium with 14 foot table. Includes: Hartley MicroDrive Handles; Directional Locks; Thread Cutter; Bobbin Winder; Laser Pointer with upper and lower mounts; New Needles 60+; Hartley Flywheel Cover; Stitch Regulator; Fluorescent Light with additional UV Tube; Single stitch; Extra Bobbin Housings; Bobbins; Pantographs; Table rulers
Price is $11,500 Located in SW Minnesota We've set the Millennium back up. If you would like to see it contact me.
Contact Mike
Cell: 507-530-3336
email stoksmike@gmail.com
<![if !vml]>
<![endif]>
From: D'Andrea CSQSTX@SBCglobal.net
Sent: Monday, September 9, 2013
Subject: APQS Millennium
APQS Millennium with CompuQuilter Quilting software. Retrofit 4 years ago, 14 foot table, light bar, well maintained, low hour usage, patterns, monitor stand and much more.
Located in Burleson, Texas (near Ft. Worth). Price is $21,950
Contact: D'Andrea
Telephone: 817-426-5981.
Email: CSQSTX@SBCglobal.net
<![if !vml]>
<![endif]>
From: Kay or Bernie b-kdette@cox.net
Sent: Saturday, June 08, 2013
Subject: Longarm for sale
For sale 2008 Ken Quilt Royal longarm with 12ft table and manual hydraulic lifts and locking wheels. 2012 serviced, and added balance power wheel and hollowed needle shaft. Equipment includes: Regal stitch regulator, 14" LED lighting, built in bobbin winder, laser light, 13 pantographs, plastic pattern protector, 96 M size bobbins, extended base for ruler work, extra bobbin case, precision drive handles and manual.
Price $7,950 Located in Wichita, Kansas
Contact: Kay or Bernie
Telephone: 316-776-2946
Email: b-kdette@cox.net
<![if !vml]>
<![endif]>
From: Nancy nanfan1@cox.net
Sent: Wednesday, May 15, 2013
Subject: Gammill Premier Plus longarm Sale Pending
Gammill Premier Plus with 18 inch throat on a 10 foot table. Well maintain (one owner), purchased in 2007 .Comes with stitch regulator built-in bobbin winder, front and back controls for easy sewing patterns. Lots of extras features. Has service manual, bobbins, needles. A great machine for sewing. Located in Phoenix, Arizona. Price is $7,500
Contact Nancy
Email: nanfan1@cox.net
Telephone: 623 849 2802
<![if !vml]>
<![endif]>
From: Nati gumbelly66@gmail.com
Sent: Monday, May 6, 2013
Subject: Ultimate II For Sale
For Sale: A 1997 APQS Ultimate II longarm quilting machine with a 20" throat space and a 10-feet wood table with metal legs. Table designed in 2 sections for ease of transporting. No stitch regulator, no needle up/down. Bought USED from APQS 4 years ago. A gently-used machine. Have quilted only 3 or 4 quilts a year and only 1 this year due to poor health. $3500 Cash only. Pick-up only. Located in So. San Francisco, CA.
Contact Nati
Email gumbelly66@gmail.com
Telephone 650-267-3088
<![if !vml]>
<![endif]>
From: Brent brent@fourpinesquilting.com
Sent: Monday, April 29, 2013
Subject: Formerly owned ad
7 year old Gammill Supreme with the Statler Stitcher Controller Version F on a 14 foot table with casters. The Supreme has a 36 inch throat realistic usable closer to 32.. The Statler is updated to Creative Studios software v 4. Machine will come with two sets of the Leader Mate Quilt Mounting System and a standalone bobbin winder and a bunch of bobbins.
We have depreciated this machine off the books and it is time for us to upgrade. This is a great machine, and has lots of life left in it. We are asking $25,000, but will entertain reasonable offers. Feel free to contact us with any questions. Delivery, setup and training can be negotiated if you are in the New England area. Financing may be available. Purchaser is responsible for pickup, delivery and set up costs.
Price: $25,000 or best offer Location: Claremont, NH

Contact Brent
e-mail: brent@fourpinesquilting.com
Telephone: 603-543-3311
<![if !vml]>
<![endif]>
From: Donnie astitchaffair@sbcglobal.net
Sent: Monday, April 22, 2013
Subject: Preowned machine listing. Ad updated August 14, 2013
2006 KenQuilt Princess Quilting Machine; 22 inches from needle to back of the throat, 18 inches actual quilting space. IntelliStitch Turbo CL Stitch Regulator mode or standard variable speed mode.
12 foot extruded aluminum table with 30 inch white sturdy table top, leveling guides on the bottom of the legs to adjust height and to level the table. Hopping foot, size M large bobbin capacity, built-in bobbin winder, 13" LED light over the needle area. Adjustable (focus and dimmer) Laser Light Stylus used for tracing patterns. You can quilt from the front or back of the machine. Also has micro stippling handles. 4 long tension Velcro straps with clamps.
Zipper system on the canvas leaders for easy and quick loading of the quilt and back. Three bars with the cog ratcheting system (belly bar, top bar, take-up roller). Acetyl wheels with sealed ball bearings on the cross track and machine. Lots of extras included: pantos, extra zipper system, extended base, needles, bobbins, clamps, oil. Machine has been well maintained of and serviced.
Price is $7,000. Location is Wichita, Kansas area.
Contact Donnie
Telephone: 316-516-3209
Email: astitchaffair@sbcglobal.net
<![if !vml]>
<![endif]>
From: Mara :mara@vermontel.net
Sent: Tuesday, April 16, 2013
Subject: Handi Quilter Fusion for Sale
2011 Fusion. Excellent Condition. See HQ website for full details: http://www.handiquilter.com/product/hq24-fusion/ Also includes micro handles (retail value: $299) and ruler base (retail value: $89). Will deliver and set up within 50 mile radius of Chester, VT. Will provide 3 hour training session here. Can be upgraded with Pro Stitcher.
Price: $10,500
Contact: Mara
e-mail: mara@vermontel.net
<![if !vml]>
<![endif]>
From: Marilyn mag1379@att.net
Sent: Saturday, March 23, 2013
Subject: Handi Quilter 16 for sale Ad updated April 29, 2013
2009 HQ Sixteen Stitch-regulated quilting machine and HQ Studio 12' frame package including Precision Glide Track upgrade. Included with machine are the bobbin winder, stylus/adapter, laser light, $500 in groovy boards, and ruler base. Micro Handles included. Upgrading to HQ Avante' with Pro-Stitcher, also had this machine cleaned and check and was told that I had taken very good care of it. Located in Northwest Indiana. Price: $7,250
Contact Marilyn
Email: mag1379@att.net
Telephone: 219-808-4217
<![if !vml]>
<![endif]>

From: Jody qltr10ac@aol.com
Sent: Sunday, February 17, 2013
Subject: Longarm Machine for Sale Ad updated July 1, 2014

A-1 Elite longarm machine on a 10 foot table. This machine is ideal for the quilter with limited space or who makes quilts full size or smaller. The machine is in perfect condition with hydraulic lift with remote control, stitch regulator, cruise control, needle up/down, batting access lifting lever, king base and ruler, laser light, stylus, extra bobbin case, bobbins, separate bobbin winder, needles, and two sets of zippered leaders. It was delivered new in August 2010 but the manufacturer replaced the machine head in December 2012 with a brand new machine that runs perfectly. Located near Memphis, TN. Price is $12,000.

Contact Jody
Email: qltr10ac@aol.com
Telephone: 901-754-4234

<![if !vml]>
<![endif]>
From: Jim greydogs1956@yahoo.com
Subject: longarm for sale
Date: Friday, February 15, 2013
Pfaff Grand Quilter 18.8 with Inspira Quilt frame by Grace 10 foot , 2 years old. 18 inch arm easily handles bulky projects. Stitch large quilt patterns without having to roll the fabric. Automatic stitch regulator assures uniform stitches throughout. Auto needle position, large bobbin capacity, ergonomic handles all assure a quality project. Machine can be computerized.
I am buying a larger machine and need the space, very soon. Located in North Carolina. I am pricing the machine at $4,000 for quick sale.
Contact: Jim
Email greydogs1956@yahoo.com
Telephone 704-754-2433
<![if !vml]>
<![endif]>
From: Mari Mari_Lee@q.com
Sent: Wednesday, January 23, 2013
Subject: A-1 Elite Ad updated February 10, 2014
2007 A-1 Elite in excellent condition with regular service maintenance. (No "tattoos", marks or dents) Pro 923 Elite with Ergo Grip adjustable handles; 12 foot steel table; remote control hydraulic lift; stitch rite regulator. Batting access lifting lever, laser, ruler base, saddle stool, bobbin winder, and videos. Machine runs perfectly and stitches beautifully.
Price is $9,500. Located near Des Moines, Iowa.
Contact: Mari-Lee Seei
E-Mail: Mari_Lee@q.com
Phone: 515-988-0381
<![if !vml]>
<![endif]>
From: Debbie materialgirl@mgfabric.com
Sent: Sunday, December 02, 2012
Subject: Ad for HQ 18 inch Avante for sale
Less than 2 hours since new, HQ 18 Avante has HQ Pro Stitcher (stitch regulator). Longarm with 12 foot table, cover, tools, instruction video, laser pointer, CD and manual.
HQ Pro-Stitcher's precision stitch regulated system provides the highest quality product, backed by the HQ warranty and network of local representatives. Using integrated HQ technology, the HQ Pro-Stitcher offers the best of both worlds: computerized quilting and free-motion quilting with the flick of a switch.
The regular price is $18,495 now reduced to $15,395 located in Grand Island, Nebraska
Contact Debbie
email materialgirl@mgfabric.com
Telephone 308-381-6675
<![if !vml]>
<![endif]>
From: Margaret margaret.mccarty01@gmail.com
Sent: Monday, November 26, 2012
Subject: Grand Quilter
I would like to sell my Pfaff Hobby 1200 Grand quilter. This machine has never been used and includes the following:
Inspira adjustable quilt frame; Cover, tools, instruction video, CD and manual; Laser pointer; Pantograph with six design boards; Stitch regulator; Cruise control; Red Snapper attachment bars; Price is $5,000 Located in Bakersfield, California
Contact Margaret
Email margaret.mccarty01@gmail.com
Telephone: 661-333-8205
<![if !vml]>
<![endif]>
From: Terri blt.tlt@hotmail.com
Sent: Wednesday, October 03, 2012
Subject: APQS Millennium for sale

2000 APQS Millennium, fully serviced by APQS trained tech in May 2012 who indicated the machine "like new", 14 foot table, overhead wiring, overhead lighting, electric foot pedal feeder for headers, laser pointer, ultraviolet light (with appropriate crayons), Hartley Fence, extended table with rulers, table length patterns included, currently disassembled. Price is $10,500 and location is Eugene, Oregon
Contact Terri
Telephone: 541-688-8608 or 541-914-4449
Email blt.tlt@hotmail.com
<![if !vml]>
<![endif]>

From: Sharon getback2basic@yahoo.com
Sent: Thursday, September 27, 2012
Subject: For Sale 2003 Gammill Classic Plus Longarm Quilt Machine located in Northeast Michigan Sale Pending

14 foot All-Steel Stand with Pivotal Access and Poly Table Top; Vertical & Horizontal Channel Locks; Stitch Regulator; Single Stitch & Needle up & down; Extended Throat Plate; Gammill Radius Master for making Circles, Ovals, Rainbow Patterns & Fans; Gam-Guide and Gam-Guide Jr; Over 30 spools of A&E Permacore Polyester Thread; Over 45 Pantographs in variety of sizes; 6 Block Stencils; 29 Size M Bobbins-Double Capacity bobbins; 2 Packs of Groz-Beckerts size #10 needles; Set of Videos tapes by Donita Reeves; Technician's Service Manual; Miscellaneous Maintenance Tool Box

Original owner - part time business; Prefect working condition - Was cleaned and update by Accomplished Quilting in St. Joseph, Michigan in 2010; Price is: $10,500
Contact Sharon
Email: getback2basic@yahoo.com
Phone: 989-876-7874

<![if !vml]>
<![endif]>
From: Shirley fowlersv2@aol.com
Sent: Tuesday, August 28, 2012
Subject: Gammill for sale
2005 Gammill Classic Quilting Machine with 14 foot table; Throat space 26" wide x 10" high; Quilting area 21" the width of the quilt.

Standard Features: Stitch Regulated & Manual Modes; Electronic Needle Positioner & Single Stitch; Horizontal & Vertical Channel Locks; On Board Bobbin Winder; Adjustable Laser Light; Dual LCD Display Panel; Low Bobbin Alert

Low usage and hasn't been used for 3 years. Machine is located in Western Washington. Price is $12,500

Contact Shirley
Telephone: 360-789-7724
Shirley fowlersv2@aol.com
<![if !vml]>
<![endif]>
From: Hollie hrawe@yahoo.com
Sent: Sunday, May 27, 2012
Subject: selling a Gammill Classic Visions Ad updated May 22, 2012
Gammill Classic Visions, in Modesto California for sale. Price is $10,000. This machine has been well maintained.
It has a throat depth of 26 inches and a height of 10 inches. Which includes: Stitch regulator, competitive tie offs, 2 regulated stitches, a basting stitch, vertical and horizontal channel lock, laser light, thread break sensor, new edge rider wheels. It also has extend-a-drive handles ( for micro stippling) a quick zip system and a Gam Guide. It has a very convenient 10 foot table which is perfect for most home quilters, the leaders are 100 inches long. The table has swivel casters.
Contact: Hollie
email: hrawe@yahoo.com
Telephone: 209-495-7754
<![if !vml]>
<![endif]>
From: Ed fennellartworks@frontier.com
Sent: Saturday, May 26, 2012
Subject: Prodigy model 2414 for sale Ad updated November 17, 2014
Prodigy longarm quilting machine Model 2414 (24 inch throat). You can quilt 18 inch tall designs across the quilt on a 14 foot table. Mfg. in 2004 and used very little. It has all the standard features including automatic stitch regulator, hydraulic table lift, rollers on the table. hydraulic quilt bar lift, motorized fabric advance bar to roll up quilt as you sew. Three sets of handles. One set to sew from pantographs with a laser light or with a stiles on a template, second set to free hand a design or to follow a design that has been placed on the quilt. The third set to have very accurate control when sewing a very small design on the quilt. Bobbin winder built on the side of the sewing machine winds the next bobbin while sewing. The stitch regulator has multiple size stitches, you can baste stitch a quilt for a hand quilter.
Located near Indianapolis, Indiana. Price is $9,900
Contact: Ed
E-mail : fennellartworks@frontier.com
Telephone: 317-984-3388
<![if !vml]>
<![endif]>
From: Kathy klquilts@gmail.com
Sent: Tuesday, May 01, 2012
Subject: For Sale Gammill Longarm Ad updated November 06, 2012

Gammill Non-Regulated Classic Longarm on a 12 foot table with Hydraulic Height Adjustment and overhead Light Bar.

Included with the sale are: Design Center ($1,000 value), Work Station with 3 Templates, Bobbin Winder, Laser Light, Batting, Thread and Tool Kit
Price is $8,000 near San Francisco, California
Contact Kathy
email: klquilts@gmail.com
Telephone: 650-400-6930
<![if !vml]>
<![endif]>
From: George span.tchr@gmail.com
Sent: Saturday, February 25, 2012
Subject: Bernina 820 Mid-Arm Quilting and Sewing Machine on 10-ft Grace frame.
Fully computerized Bernina 820 mid-arm sewing and quilting machine has 15-inch extended arm, 12 inches to right of needle. Just two years old, gently used, was upgraded at the Bernina factory to the latest firmware specifications. Reason for selling: Upgrading to a longarm commercial grade quilting machine.
Features: Bernina Stitch Regulator (BSR): Your stitches are beautifully consistent, whether you sew fast or slow. Centered screen: The 820 has a centrally located touch screen with high resolution graphics and vivid color making it particularly easy to read. Jumbo Bobbin: Bernina patented M-class jumbo bobbin. 8 extra bobbins will go with the machine. Automatic Threading: Threading with a push of a button. Automatic Presser Foot Lift: Instantly raises your presser foot at the end of a seam or after your thread has been cut by the programmable auto threadcutter. Front and rear handles: Can be used freehand or with a stencil or pantograph. Machine comes with tools, instructions, and original packing box.
10-foot Grace Pinnacle quilt frame optimized for the Bernina 820. Can accommodate Full, Queen, and King-size quilts. Can be used half-size (5-ft length) for baby quilts and other small quilts. Frame comes with tools and instructions. The Bernina 820 glides smoothly and effortlessly on the quilt frame, once leveled.
Priced for quick sale: Bernina 820 and Frame together, $6000. Machine only, $5500, Frame only, $900. (Original price of items was $7500 for the machine, $1800 for the frame.) Purchaser to pay shipping.
Contact: George Reynolds
Email: span.tchr@gmail.com
Phone: 757-497-0755
<![if !vml]>
<![endif]>

From: Karie karie@kariesquilting.com
Sent: Monday, January 30, 2012
Subject: 2010 APQS Millennium with 12' table for sale

2010 APQS Millennium with 12 foot table, 26 inch x 10.5 inch throat size, the famous APQS Stitch regulator, Quilt Glide, vertical and horizontal channel locks, single stitch button, laser light (front and rear posts), LED lights (white and black), lower thread cutter, EdgeRider wheels, MicroDrive handles, Hartley base extender, table has power fabric advance with foot control, zipper leaders, adjustable legs, and a stand alone bobbin winder. Also included are many bobbins and an extra bobbin case. www.kariesquilting.com

Machine is located in Elk River, Minnesota. Price is $14,000

Contact: Karie of Karie's Quilting
email karie@kariesquilting.com
Telephone: 612-868-1421 or 763-263-8462

<![if !vml]>
<![endif]>
From: Lisa llapointe8108@gmail.com
Sent: Friday, January 13, 2012
Subject: Pennywinkle Mid Arm
Pennywinkle Mid Arm Quilting System
My new quilting machine has arrived and this one must go! 2 years old, complete and in perfect condition. 18" throat machine on 10 ft frame (105 inches of quilting space). Many extras included. This is a great basic machine for a beginner or an experienced longarm quilter. Located in Boynton Beach (Southeast) FL. See in action on YouTube http://youtu.be/cbobq-wzBpc
Send email request for a printable PDF fact sheet with pictures. Make an appointment to try it today! $7100 value. Price is $4,000
Contact Lisa
Telephone: 561-737-9357
Email: llapointe8108@gmail.com
<![if !vml]>
<![endif]>
From: Lois ld0909@centurytel.net
Sent: Tuesday, June 28, 2011
Subject: ad for Pfaff Quilt Expression
Pfaff Quilt Expression 2048, a domestic quilting machine purchased in August, 2008 and in excellent condition. Features include: IDT—integrated dual feed, large sewing space, many stitches: utility and decorative, German design, dual lights, illuminated display and more.
Accessories include: 6 standard feet plus buttonhole and buttonhole guide plus 4 additional accessories purchased separately for $110.57: circle guide, open toe foot, stitch in the ditch foot, and quarter inch foot.
Located in NE Alabama and price is $800.00
Contact Lois
email: Ld0909@centurytel.net
Telephone (256) 228-4229
From: Amie amiekusak@bellsouth.net
Sent: Sunday, February 20, 2011
Subject: Gammill Classic for Sale
Gammill Classic with 12 foot table, vertical channel lock, laser light stylus, batting bar, built-in bobbin winder, spare needle up/down switch, extended table base for ruler work, many accessories including, thread, lots of rulers, longarm instruction books, extra bobbins. Runs great! Orlando, Florida area. Email or call with questions.
Contact: Amie
Email: amiekusak@bellsouth.net
Phone: 407-277-9570
From: Charlene jgpendry@yahoo.com
Sent: Friday, October 15, 2010
Subject: longarm ad Ad updated June 14, 2011
2009 A-1 Elite original owner purchased April '09. Like new (used very little) due to health. 12 foot table, 22 inch throat depth, stitch regulator with cruise control, single stitch, needle up/down, adjustable Ergo handles, batting storage pole, batting access bar, laser light, King base with A-1 SID ruler, 2 bobbin cases, 20 bobbins, stand alone bobbin winder, maintenance DVD and manual, assembly tools, extra line, extra check spring. Located in South Central Virginia Price: $12,500
Contact Charlene,
email jgpendry@yahoo.com
Telephone: 434-685-8533
From: Deborah andersde@nycap.rr.com
Sent: Tuesday, June 29, 2010
Subject: selling APQS machine Ad updated August 22, 2010
2007 APQS Millennium Longarm machine. Perfect working condition. Original owner, used very little. 12 foot table, auto fabric advance, electronic channel locks, stitch regulator, single stitch & needle up/down, laser light, small base plate extender, Extra needles, bobbins, additional bobbin case, maintenance manual. Price $11,999. Located Upstate New York.
Contact Deborah
Telephone: 518-491-4564
Email andersde@nycap.rr.com
From: Jean heirloomcreations@verizon.net
Sent: Monday, June 07, 2010
Subject: Millennium for sale ad
2004 APQS Millennium with Hartley Fence w/33 templates, original owner, used very little. 12 foot table, auto fabric advance, electronic channel locks, stitch regulator, single stitch & needle up/down, laser & black lights, small base plate extender, large base plate extender and micro driver. Extra needles, bobbins, additional bobbin case, maintenance manual, thread, pantos and other extras. Price $12, 000. Located New Jersey-Pennsylvania border.

Contact: Jean
Telephone: 908-859-5929
Email: heirloomcreations@verizon.net
From: Terri tbrum73296@aol.com
Sent: Wednesday, June 02, 2010
Subject: Pfaff Hobby Grand for sale Ad updated December 28, 2012
Pfaff Hobby Grand quilter with Inspira frame. Has cruise control, Pantograph shelf with laser. All accessories, extra bobbins, new marked leader cloths, cover. May be used off the frame. Has been maintained. Largest quilt done 100 inches by 100 inches. Price is $2,000
Contact Terri
205-670-0342
Pfaff Grand Quilter with Inspira frame, 3 years old. Has pantograph shelf with laser/pantographs. Quilter's cruise control. Qbot is 2 yrs old . I have all software, books, CDs. Machine has been very gently used. Can quilt with cruise, laser, pantographs only or with QBOT computer. Have extra bobbins and all accessories.$7000.00. Location is Alabama.
Contact Terri
Email tbrum73296@aol.com
Telephone: 205-670-0342
From: Joyce quiltshop@eritter.net
Sent: Sunday, January 10, 2010
Subject: Nolting 16" longarm for sale

Nolting 16" commercial longarm machine on a 12 foot oak table. Includes bobbin winder, bobbins, laser light stylus, standard speed control and one roll of quilt batting. One year warranty. Located near Harrison, Arkansas. Price is $4,100. Contact : Steve or Joy
Telephone: 870-437-2299
Email : quiltshop@eritter.net
From: Debbie Debscozz@aol.com
Sent: Tuesday, December 15, 2009
Subject: HQ16 for sale Ad updated February 12, 2010

HQ16 with stitch regulator for sale. Price includes 11 foot table that can be shortened down to 5.5 feet. Separate bobbin winder. Many extras, looks and runs brand new. $4500.00 Location is Connecticut.

Contact Debbie
Telephone 860-874-9634
email Debscozz@aol.com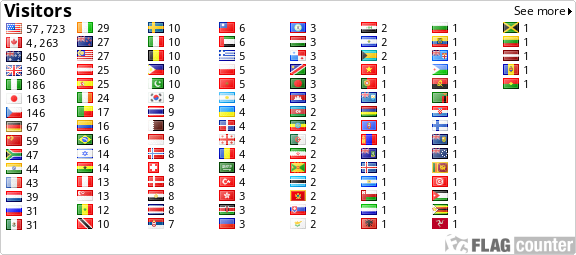 If you have comments or suggestions, email me at:

Click here to go directly to the top of the Ads above on this page

This page was last updated:

Monday, April 20, 2015



Recent Changes: One machine sold April 5, 2015 (as was posted November 27, 2014)
One machine sold April 15, 2015 (ad was posted October 31, 2014)
One machine sold April 3, 2015 (ad was posted June 22,2012)
One machine sold March 28, 2015 (ad was posted June 16, 2014)
One machine sold March 28, 2015 (ad was posted January 8, 2015)
One machine sold February 17, 2015 (ad was posted January 16, 2015)
One machine sold February 2, 2015 (ad was posted December 10, 2014)
One machine sold January 31, 2015 (ad was posted August 19, 2014)
One machine sold January 30, 2015 (ad was posted October 18, 2014)
One machine sold January 28, 2015 (ad was posted October 1, 2014)
One machine sold January 26, 2015 (ad was posted November 16, 2014)
One machine sold January 21, 2015 (ad was posted January 9, 2015)
One machine sold January 20, 2015 (ad was posted November 21, 2014)
One machine sold January 17, 2015 (ad was posted October 23, 2014) 500th machine sold
One machine sold January 17, 2015 (ad was posted September 13, 2014)
One machine sold January 13, 2015 (ad was posted January 4, 2015)
One machine sold December 8, 2014 (ad was posted November 8, 2014)
One machine sold November 16, 2014 (ad was posted May 5, 2014)
One machine sold November 8, 2014 (ad was posted April 11, 2014)
One machine sold November 8, 2014 (ad was posted October 8, 2014)
One machine sold October 30, 2014 (ad was posted September 13, 2014)
One machine sold October 4, 2014 (ad was posted August 8, 2014)
One machine sold September 30, 2014 (ad was posted August 23, 2014)
One machine sold September 29, 2014 (ad was posted August 28, 2014) 490th machine sold
One machine sold September 17, 2014 (ad was posted June 20, 2014)
One machine sold September 15, 2014 (ad was posted September 5, 2014)
One machine sold September 12, 2014 (ad was posted August 19, 2014)
One machine sold September 8, 2014 (ad was posted July 23, 2014)
One machine sold September 1, 2014 (ad was posted July 10, 2014)
One machine sold August 25, 2014 (ad was posted August 8, 2014)
One machine sold August 18, 2014 (ad was posted July 23, 2014)
One machine sold August 15, 2014 (ad was posted June 14, 2013)
One machine sold August 7, 2014 (ad was posted May 20, 2014)
One machine sold August 7, 2014 (ad was posted July 30, 2014) 480th machine sold
One machine sold July 17, 2014 (ad was posted June 12, 2014)
One machine sold July 4, 2014 (ad was posted June 29, 2014)
One machine sold July 3, 2014 (ad was posted April 11, 2014)
One machine sold June 27, 2014 (ad was posted June 5, 2014)
One machine sold June 24, 2014 (ad was posted May 7, 2014)
One machine sold June 16, 2014 (ad was posted April 17, 2014)
One machine sold June 15, 2014 (ad was posted June 5, 2014)
One machine sold May 24, 2014 (ad was posted May 20, 2014)
One machine sold May 26, 2014 (ad was posted November 8, 2013)
One machine sold May 3, 2014 (ad was posted March 28, 2014) 470th machine sold
One machine sold May 1, 2014 (ad was posted January 13, 2014)
One machine sold April 10, 2014 (ad was posted March 23, 2013)
One machine sold April 9, 2014 (ad was posted February 10, 2014)
One machine sold April 1, 2014 (ad was posted December 13, 2012)
One machine sold March 28, 2014 (ad was posted January 30, 2014)
One machine sold March 10, 2014 (ad was posted January 1, 2014)
One machine sold March 7, 2014 (ad was posted February 28, 2014)
One machine sold March 6, 2014 (ad was posted January 21, 2014)
One machine sold March 3, 2014 (ad was posted January 9, 2012)
One machine sold February 17, 2014 (ad was posted January 12, 2014)
One machine sold January 21, 2014 (ad was posted August 12, 2013)
One machine sold January 14, 2014 (ad was posted December 17, 2013)
One machine sold January 11, 2014 (ad was posted November 30, 2013)
One machine sold January 8, 2014 (ad was posted November 7, 2013)
One machine sold December 22, 2013 (ad was posted November 7, 2013)
One machine sold December 7, 2013 (ad was posted October 23, 2013)
One machine sold December 4, 2013 (ad was posted November 12, 2013)
One machine sold November 25, 2013 (ad was posted October 31, 2013)
One machine sold November 23 (ad was posted August 12, 2013)
One machine sold November 23, 2013 (ad was posted June 19, 2013)
One machine sold November 3, 2013 (ad was posted October 28, 2013)
One machine sold November 2, 2013 (ad was posted August 7, 2013)
One machine sold October 29, 2013 (ad was posted September 9, 2013)
One machine sold October 26, 2013 (ad was posted October 8, 2013)
One machine sold October 24, 2013 (ad was posted September 19, 2013)
One machine sold October 7, 2013 (ad was posted July 3, 2013)
One machine sold October 5, 2013 (ad was posted September 28, 2013)
One machine sold October 3, 2013 (ad was posted August 27, 2013)
One machine sold September 17, 2013 (ad was posted May 22, 2013)
One machine sold September 10, 2013 (ad was posted September 2, 2013)
One machine sold September 4, 2013 (ad was posted August 28, 2013)
One machine sold August 31, 2013 (ad was posted June 20, 2013)
One machine sold August 31, 2013 (ad was posted August 20, 2013)
One machine sold August 29, 2013 (ad was posted March 5, 2013)
One machine sold August 19, 2013 (ad was posted July 3, 2013)
One machine sold August 14, 2013 (ad was posted August 2. 2013)
One machine sold July 5, 2013 (ad was posted June 26, 2013)
One machine sold June 25, 2013 (ad was posted April 30, 2013)
One machine sold June 17, 2013 (ad was posted April 29, 2013)
One machine sold June 13, 2013 (ad was posted March 13, 2013)
One machine sold June 11, 2013 (ad was posted April 6, 2013)
One machine sold June 8, 2013 (ad was posted May 7, 2013)
One machine sold June 6, 2013 (ad was posted May 1, 2013)
One machine sold May 31, 2013 (ad was posted May 25, 2013)
One machine sold May 25, 2013 (ad was posted May 13, 2013)
One machine sold May 14, 2013 (ad was posted April 6, 2013)
One machine sold May 5, 2013 (ad was posted March 20, 2012)
One machine sold April 24, 2013 (ad was posted March 29, 2013)
One machine sold April 19, 2013 (ad was posted January 18, 2013)
One machine sold April 13, 2013 (ad was posted August 26, 2012)
One machine sold April 6, 2013 (ad was posted March 23, 2013)
One machine sold March 28, 2013 (ad was posted March 23, 2013)
One machine sold March 22, 2013 (ad was posted January 22, 2013)
One machine sold March 22, 2013 (ad was posted December 22, 2012)
One machine sold March 22, 2013 (ad was posted March 20, 2013)
One machine sold March 18, 2013 (ad was posted January 18, 2013)
One machine sold February 25, 2013 (ad was posted February 15, 2013)
One machine sold February 20, 2013 (ad was posted November 26, 2012)
One machine sold February 9, 2013 (ad was posted April 8, 2012)
One machine sold February 4, 2013 (ad was posted September 17, 2012)
One machine sold January 24, 2013 (ad was posted January 10, 2013)
One machine sold January 16, 2013 (ad was posted December 14, 2012)
One machine sold January 10, 2013 (ad was posted March 18, 2012)
One machine sold January 6, 2013 (ad was posted December 28, 2012)
One machine sold December 28, 2012 (ad was posted November 7, 2012)
One machine sold December 27, 2012 (ad was posted November 17, 2012)
One machine sold December 17, 2012 (ad was posted November 28, 2012)
One machine sold December 8, 2012 (ad was posted December 2, 2012)
One machine sold December 8, 2012 (ad was posted September 28, 2012)
One machine sold December 3, 2012 (as was posted September 10, 2012) 400th machine sold
One machine sold November 29, 2012 (as was posted January 22, 2012)
One machine sold November 23, 2012 (as was posted March 3, 2012)
One machine sold November 18, 2012 (ad was posted October 16, 2012)
One machine sold November 16, 2012 (ad was posted August 22, 2012)
One machine sold November 15, 2012 (ad was posted September 27, 2012)
One machine sold November 10, 2012 (ad was posted August 28, 2012)
One machine sold November 10, 2012 (ad was posted August 30, 2012)
One machine sold November 10, 2012 (ad was posted March 30, 2012)
One machine sold November 9, 2012 (ad was posted October 29, 2012)
One machine sold November 6, 2012 (ad was posted November 1, 2012)
One machine sold October 30, 2012 (ad was posted October 29, 2012)
One machine sold October 19, 2012 (ad was posted September 14, 2012)
One machine sold October 22, 2012 (ad was posted March 30, 2012)
One machine sold October 20, 2012 (ad was posted July 6, 2012)
One machine sold October 19, 2012 (ad was posted June 8, 2012)
One machine sold October 11, 2012 (ad was posted August 31, 2012)
One machine sold October 6, 2012 (ad was posted August 25, 2012)
One machine sold September 23, 2012 (ad was posted August 30, 2012)
One machine sold September 4, 2012 (ad was posted July 30, 2012)
One machine sold September 3, 2012 (ad was posted August 13, 2012)
One machine sold August 18, 2012 (ad was posted May 20, 2012)
One machine sold August 11, 2012 (ad was posted May 19, 2012)
One machine sold August 9, 2012 (ad was posted July 3, 2012)
One machine sold August 6, 2012 (ad was posted May 22, 2010)
One machine sold August 6, 2012 (ad was posted February 26, 2011)
One machine sold August 2, 2012 (ad was posted June 12, 2012)
One machine sold August 7, 2012 (ad was posted February 22, 2012)
One machine sold July 21, 2012 (ad was posted June 27, 2012)
One machine sold July 21, 2012 (ad was posted June 12, 2012)
One machine sold July 15, 2012 (ad was posted May 10, 2012)
One machine sold July 8, 2012 (ad was posted February 8, 2012)
One machine sold June 13, 2012 (ad was posted May 4, 2012)
One machine sold June 4, 2012 (ad was posted May 1, 2012)
One machine sold May 27, 2012 (ad was posted March 8, 2012)
One machine sold May 28, 2012 (ad was posted April 6, 2012)
One machine sold May 21, 2012 (ad was posted May 4, 2012)
One machine sold May 19, 2012 (ad was posted March 1, 2012)
One machine sold May 14, 2012 (ad was posted September 2, 2011)
One machine sold May 11, 2012 (ad was posted March 9, 2012)
One machine sold May 6, 2012 (ad was posted February 19, 2012)
One machine sold April 21, 2012 (ad was posted April 5, 2012)
One machine sold April 15, 2012 (ad was posted February 9, 2012)
One machine sold April 1, 2012 (ad was posted February 19, 2012)
One machine sold March 17, 2012 (ad was posted February 28, 2012)
One machine sold March 16, 2012 (ad was posted January 14, 2012)
One machine sold March 6, 2012 (ad was posted October 3, 2011)
One machine sold February 29, 2012 (ad was posted November 20, 2012)
One machine sold February 20, 2012 (ad was posted January 27, 2012)
One machine sold February 5, 2012 (ad was posted December 8, 2011)
One machine sold December 30, 2011 (ad was posted September 25, 2011)
One machine sold November 7, 2011 (ad was posted March 21. 2011)
One machine sold December 1, 2011 (ad was posted October 1, 2011
One machine sold November 29, 2011 (ad was posted May 18, 2011)
One machine sold November 29, 2011 (ad was posted November 14, 2011)
One machine sold November 4, 2011 (ad was posted July 21, 2011)
One machine sold October 26, 2011 (ad was posted October 21, 2011)
One machine sold October 21, 2011 (ad was posted September 14, 2011
One machine sold October 17, 2011 (ad was posted October 11, 2011)
One machine sold October 7, 2011 (ad was posted May 31, 2011)
One machine sold September 13, 2011 (ad was posted June 30, 2011)
One machine sold September 4, 2011 (ad was posted July 24, 2011)
One machine sold August 31, 2011 (ad was posted August 9, 2011)
One machine sold August 26, 2011 (ad was posted September 7, 2010)
One machine sold August 18, 2011 (ad was posted August 14, 2011)
One machine sold August 16, 2011 (ad was posted June 30, 2011)
One machine sold July 25, 2011 (ad was posted March 7, 2011)
One machine sold July 21, 2011 (ad was posted July 8, 2011)
One machine sold July 14, 2011 (ad was posted June 18, 2011)
One machine sold July 8, 2011 (ad was posted April 18, 2011)
One machine sold July 10, 2011 (ad was posted June 1, 2011)
One machine sold June 15, 2011 (ad was posted May 23, 2011)
One machine sold May 21, 201 (ad was posted January 29, 2011)
One machine sold May 11, 2011 (ad was posted March 31, 2011)
One machine sold May 10, 2011 (ad was posted April 11, 2011)
One machine sold May 9, 2011 (ad was posted October 22, 2010)
One machine sold April 18, 2011 (ad was posted April 23, 2010)
One machine sold March 23, 2011 (ad was posted December 6, 2010)
One machine sold March 15, 2011 (ad was posted March 2, 2011)
One machine sold March 9, 2011 (ad was posted September 9, 2010)
One machine sold February 27, 2011 (ad was posted February 9, 2011)
One machine sold February 26, 2011 (ad was posted December 19, 2010)
One machine sold February 4, 2011 (ad was posted May 10, 2010)
One machine sold February 7, 2011 (ad was posted January 2, 2011)
One machine sold January 14, 2011 (ad was posted October 25, 2010)
One machine sold January 3, 2011 (ad was posted November 9, 2010)
One machine sold December 29, 2010 (ad was posted June 15, 2010)
One machine sold December 16, 2010 (ad was posted December 3, 2010)
One machine was sold December 11, 2010 (ad was posted September 24, 2010)
One machine was sold November 24, 2010 (ad was posted October 20, 2010)
One machine was sold November 21, 2010 (ad was posted September 22, 2010)
One machine sold November 7, 2010 (ad was posted October 18, 2010)
One machine sold October 25, 2010 (ad was posted August 2, 2010)
One machine sold October 23, 2010 (ad was posted October 16, 2010)
One machine sold October 13, 2010 (ad was posted October 7, 2010)
One machine sold October 3, 2010 (ad was posted September 18, 2010)
One machine sold September 25, 2010 (ad was posted April 25, 2010)
One machine sold September 2, 2010 (ad was posted June 16, 2010)
One machine sold September 18, 2010 (ad was posted August 30, 2010)
One machine sold September 16, 2010 (ad was posted September 11, 2010)
One machine sold September 14, 2010 (ad was posted August 20, 2010) 300th machine sold
One machine sold August 21, 2010 (ad was posted August 4, 2010)
One machine sold August 16, 2010 (ad was posted May 24, 2009)
One machine sold August 13, 2010 (ad was posted May 28, 2008)
One machine sold August 9, 2010 (ad was posted July 5, 2010)
One machine sold August 6, 2010 (ad was posted April 12, 2010)
One machine sold July 27, 2010 (ad was posted June 28, 2010)
One machine sold July 27, 2010 (ad was posted May 19, 2010)
One machine sold July 13, 2010 (ad was posted May 6, 2010)
One machine sold July 7, 2009 (ad was posted June 2, 2010)
One machine sold June 29, 2010 (ad was posted June 6, 2010)
One machine sold June 8, 2010 (ad was posted April 19, 2010)
One machine sold June 14, 2010 (ad was posted October 29, 2008)
One machine sold May 15, 2010 (ad was posted November 7, 2009)
One machine sold May 7, 2010 (ad was posted December 15, 2009)
One machine sold May 1, 2010 (ad was posted March 14, 2010)
One machine sold April 12, 2010 (ad was posted March 16, 2010)
One machine sold April 9, 2010 (ad was posted February 8, 2010)
One machine sold March 21, 2010 (ad was posted March 7, 2010)
One machine sold March 8, 2010 (ad was posted February 11, 2010)
One machine sold March 16, 2010 (ad was posted December 7, 2009)
One machine sold March 13, 2010 (ad was posted February 19, 2010)
One machine sold March 5, 2010 (ad was posted September 28, 2008)
One machine sold March 7, 2010 (ad was posted January 13, 2010)
One machine sold February 26, 2010 (ad was posted September 9, 2009)
One machine sold February 21, 2010 (ad was posted May 4, 2009)
One machine sold February 23, 2010 (ad was posted August 25, 2009)
One machine sold February 22, 2010 (ad was posted January 3, 2010)
One machine sold February 7, 2010 (ad was posted December 28, 2009)
One machine sold February 7, 2010 (ad was posted March 19, 2009)
One machine sold December 31, 2009 (ad was posted August 3, 2009)
One machine sold December 29, 2009 (ad was posted July 8, 2009)
One machine sold December 8, 2009 (ad was posted October 12, 2009)
One machine sold November 29, 2009 (ad was posted November 18, 2009)
One machine sold November 12, 2009 (ad was posted October 31, 2009)
One machine sold November 23, 2009 (ad was posted October 4, 2009)
One machine sold November 18, 2009 (ad was posted October 5, 2009)
One machine sold November 1, 2009 (ad was posted July 2, 2009)
One machine sold October 25, 2009 (ad was posted September 26, 2009)
One machine sold October 13, 2009 (ad was posted May 29, 2008)
One machine sold September 23, 2009 (ad was posted March 24, 2009)
One machine sold August 30, 2009 (ad was posted August 3, 2009)
One machine sold August 28, 2009 (ad was posted July 18, 2009)
One machine sold August 19, 2009 (ad was posted March 19, 2009)
One machine sold August 14, 2009 (ad was posted April 22, 2009)
One machine sold August 6, 2009 (ad was posted January 24, 2009)
One machine sold August 5, 2009 (ad was posted May 4, 2009)
One machine sold August 4, 2009 (ad was posted July 7, 2009)
One machine sold August 2, 2009 (ad was posted July 6, 2009)
One machine sold July 20, 2009 (ad was posted July 2, 2009)
One machine sold July 14, 2009 (ad was posted January 4, 2009)
One machine sold May 25, 2009 (ad was posted February 16, 2009)
One machine sold May 16, 2009 (ad was posted November 16, 2008)
One machine sold May 6, 2009 (ad was posted October 26, 2008)
One machine sold May 2, 2009 (ad was posted March 19, 2009)
Another machine sold May 2, 2009 (ad was also posted March 19, 2009)
One machine sold April 24, 2009 (ad was posted January 7, 2008)
One machine sold April 8, 2009 (ad was posted September 6, 2008)
One machine sold April 1, 2009 (ad was posted February 6, 2009)
One machine sold March 1, 2009 (ad was posted December 22, 2008)
One machine sold February 21, 2009 (ad was posted August 9, 2008)
One machine sold January 30, 2009 (ad was posted July 8, 2008)
One machine sold October 13, 2008 (ad was posted March 6, 2008)
One machine sold September 21, 2008 (ad was posted August 9, 2008)
One machine sold September 13, 2008 (ad was posted August 3, 2008)
One machine sold August 22, 2008 (ad was posted August 7, 2008)
One machine sold August 16, 2008 (ad was posted June 24, 2008)
One machine sold July 27, 2008 (ad was posted May 26, 2008)
One machine sold July 20, 2008 (ad was posted February 25, 2008)
One machine sold July 15, 2008 (ad was posted June 24, 2008)
One machine sold July 14, 2008 (ad was posted March 17, 2008)
One machine sold June 27, 2008 (ad was posted June 17, 2008)
One machine sold June 8, 2008 (ad was posted April 13, 2008)
One machine sold May 28, 2008 (ad was posted March 28, 2008)
One machine sold May 14, 2008 (ad was posted April 10, 2007)
One machine sold May 10, 2008 (ad was posted April 5, 2008)
One machine sold May 6, 2008 (ad was posted April 2, 2008)
One machine sold May 2, 2008 (ad was posted March 6, 2008)
One machine sold April 27, 2008 (ad was posted March 31, 2008)
One machine sold April 26, 2008 (ad was posted December 5, 2007)
One machine sold April 25, 2008 (ad was posted March 27, 2008)
One machine sold April 24, 2008 (ad was posted March 18, 2008)
One machine sold March 20, 2008 (ad was posted February 25, 2008)
One machine sold March 20, 2008 (ad was posted December 13, 2007)
One machine sold March 16, 2008 (ad was posted December 5, 2007)
One machine sold March 1, 2008 (ad was posted January 7, 2008)
One machine sold February 5, 2008 (ad was posted January 22, 2008)
One machine sold February 5, 2008 (ad was posted October 22, 2007)
One machine sold February 1, 2008 (ad was posted November 9, 2007)
One machine sold January 26, 2008 (ad was posted November 14, 2007)
One machine sold January 26, 2008 (ad was posted December 13, 2007)
One machine sold January 25, 2008 (ad was posted January 7, 2008)
One machine sold January 13, 2007 (ad was posted December 1, 2007)
One machine sold January 9, 2007 (ad was posted July 19, 2007)
One machine sold January 7, 2008 (ad was posted September 26, 2007)
One machine sold January 1, 2008 (ad was posted December 12, 2007)
One machine sold December 31, 2007 (ad was posted April 17, 2007)
One machine sold December 22, 2007 (ad was posted August 9, 2007)
One machine sold December 20, 2007 (ad was posted November 9, 2007)
One machine sold November 23, 2007 (ad was posted November 9, 2007)
One machine sold November 20, 2007 (ad was posted November 14, 2007) 200th machine sold
One machine sold November 17, 2007 (ad was posted September 27, 2007)
One machisold November 17, 2007 (ad was posted November 9, 2007)
One machine sold November 8, 2007 (ad was posted October 6, 2007)
One machine sold October 21, 2007 (ad was posted August 24, 2007)
One machine sold October 20, 2007 (ad was posted September 18, 2007)
One machine sold September 30, 2007 (ad was posted July 19, 2007)
One machine sold September 28, 2007 (ad was posted February 20, 2007)
One machine sold September 27, 2007 (ad was posted April 10, 2007
One machine sold August 25, 2007 (ad was posted July 12, 2007)
One machine sold August 20, 2007 (ad was posted July 16, 2007)
One machine sold August 9, 2007 (ad was posted April 17, 2007)
One machine sold July 31, 2007 (ad was posted July 19, 2007)
One machine sold July 16, 2007 (ad was posted May 3, 2007)
One machine sold July 14, 2007 (ad was posted June 25, 2007)
One machine sold July 9, 2007 (ad was posted May 16, 2007)
One machine sold June 29, 2007 (ad was posted April 21, 2007)
One machine sold May 12, 2007 (ad was posted February 10, 2007)
One machine sold May 4, 2007 (ad was posted November 8, 2005)
One machine sold May 3, 2007 (ad was posted August 28, 2006)
One machine sold April 10, 2007 (ad was posted July 15, 2006)
One machine sold April 1, 2007 (ad was posted November 19, 2006)
One machine sold March 17, 2007 (ad was posted March 16, 2007)
One machine sold March 16, 2007 (ad was posted February 21, 2007)
One machine sold March 16, 2007 (ad was posted October 9, 2006)
One machine sold March 7, 2007 (ad was posted January 1, 2007)
One machine sold March 1, 2007 (ad was posted May 4, 2006)
One machine sold March 1, 2007 (ad was posted February 11, 2007)
One machine sold February 21, 2007 (ad was posted February 5, 2007)
One machine sold February 21, 2007 (ad was posted November 11, 2006)
One machine sold February 17, 2007 (ad was posted February 2, 2007)
One machine sold February 4, 2006 (ad was posted November 29, 2006)
One machine sold January 1, 2007 (ad was posted November 27, 2006)
One machine sold December 30, 2006 (ad was posted November 6, 2006)
One machine sold December 29, 2006 (ad was posted November 27, 2006)
One machine sold December 23, 2006 (ad was posted November 1, 2006)
One machine sold December 1, 2006 (ad was posted November 21, 2006)
One machine sold December 1, 2006 (ad was posted October 25, 2006)
One machine sold November 22, 2006 (as was posted August 15, 2006)
One machine sold November 19, 2006 (ad was posted October 22, 2006)
One machine sold November 9, 2006 (ad was posted September 5, 2006)
One machine sold November 10, 2006 (ad was posted September 8, 2006)
One machine sold November 2, 2006 (ad was posted August 14, 2006)
One machine sold October 15, 2006 (ad was posted January 8, 2006)
One machine sold November 2, 2006 (ad was posted November 21, 2005)
One machine sold September 29, 2006 (ad was posted July 28, 2006)
One machine sold September 11, 2006 (ad was posted June 12, 2006)
One machine sold September 18, 2006 (ad was posted May 7, 2006)
One machine sold September 16, 2006 (ad was posted February 14, 2006)
One machine sold September 11, 2006 (ad was posted May 10, 2006)
One machine sold September 8, 2006 (ad was posted May 17, 2006)
One machine sold September 7, 2006 (ad was posted June 23, 2006)
One machine sold August 17, 2006 (ad was posted August 9, 2006)
One machine sold August 26, 2006 (ad was posted March 10, 2006)
One machine sold August 2. 2006 (ad was posted January 25, 2006)
One machine sold July 18, 2006 (ad was posted July 11, 2006)
One machine sold July 3, 2006 (ad was posted April 30, 2006)
One machine sold June 30, 2006 (ad was posted May 5, 2006)
One machine sold June 23, 2006 (ad was posted May 22, 2006)
One machine sold June 16, 2006 (ad was posted April 26, 2006)
One machine sold May 31, 2006 (ad was posted March 24, 2006)
One machine sold April 30, 2006 (ad was posted April 16, 2006)
One machine sold April 20, 2006 (ad was posted April 17, 2006)
One machine sold April 17, 2006 (ad was posted April 12, 2006)
One machine sold April 7, 2006 (ad was posted April 1, 2005)
One machine sold April 2, 2005 (ad was posted November 27, 2005)
One machine sold March 31, 2006 (ad was posted February 18, 2006)
One machine sold March 18, 2006 (ad was posted January 5, 2006)
One machine sold March 13, 2006 (ad was posted August 25, 2005)
One machine sold March 14, 2006 (ad was posted November 4, 2005)
One machine sold March 10, 2006 (ad was posted February 20, 2006)
One machine sold February 27, 2006 (ad was posted January 27, 2006)
One machine sold February 24, 2006 (ad was posted December 8, 2005)
One machine sold February 20, 2006 (ad was posted June 20, 2005)
One machine sold February 20, 2006 (ad was posted December 26, 2005)
One machine sold February 12, 2006 (ad was posted October 27, 2005)
One machine sold February 2, 2006 (ad was posted November 27, 2005)
One machine sold January 23, 2006 (ad was posted November 25, 2005)
One machine sold January 15, 2006 (ad was posted December 11, 2005)
One machine sold January 13, 2006 (ad was posted December 7, 2005)
One machine sold January 6, 2006 (ad was posted December 28, 2005)
One machine sold November 16, 2005 (ad was posted November 8, 2005)
One machine sold November 11, 2005 (ad was posted October 3, 2005)
One machine sold November 4, 2005 (ad was posted August 16, 2005)
One machine sold October 21, 2005 (ad was posted on January 21, 2005)
One machine sold October 18, 2005 (ad was posted on July 14, 2005)
One machine sold October 15, 2005 (ad was posted on May 8, 2005)
One machine sold October 12, 2005 (ad was posted September 16, 2005)
One machine sold October 9, 2005 (ad was posted May 13, 2005)
One machine sold September 26, 2005 (ad was posted August 11, 2005)
One machine sold September 24, 2005 (ad was posted June 28, 2004)
One machine sold September 23, 2005 (ad was posted July 10, 2005)
One machine sold September 21, 2005 (ad was posted February 2, 2005)
One machine sold September 19, 2005 (ad was posted June 5, 2005)
One machine sold September 18, 2005 (ad was posted August 17, 2005)
One machine sold September 10, 2005 (ad was posted July 21, 2005)
One machine sold September 3, 2005 (ad was posted June 23, 2005)
One machine sold September 1, 2005 (ad was posted April 6, 2005)
One machine sold August 26, 2005 (ad was posted August 15, 2005)
One machine sold August 24, 2005 (ad was posted August 18, 2005)
One machine sold August 2, 2005 (ad was posted July 25, 2005) 100th machine sold
One machine sold July 31, 2005 (ad was posted May 1, 2005)
One machine sold July 8, 2005 (ad was posted October 28, 2004)
One machine sold July 3, 2005 (ad was posted June 10, 2005)
One machine sold June 25, 2005 (ad was posted June 20, 2005)
One machine sold June 22, 2005 (ad was posted February 9, 2005)
One machine sold June 18, 2005 (ad was posted April 27, 2005)
One machine sold June 4, 2005 (ad was posted May 14, 2005)
One machine sold May 21, 2005 (ad was posted March 10, 2005)
One machine sold May 20, 2005 (ad was posted April 17, 2005)
One machine sold May 15, 2005 (ad was posted May 9, 2005)
One machine sold May 7, 2005 (ad was posted April 6, 2005)
One machine sold May 5, 2005 (ad was posted April 21, 2005)
One machine sold April 22, 2005 (ad was posted March 30, 2005)
One machine sold April 15, 2005 (ad was posted April 4, 2005)
One machine sold April 11, 2005 (ad was posted March 1, 2005)
One machine sold April 10, 2005 (ad was posted October 22, 2004)
One machine sold March 31, 2005 (ad was posted March 25, 2005)
One machine sold February 26, 2005 (ad was posted February 22, 2005)
One machine sold January 20, 2005 (ad was posted December 3, 2004)
One machine sold January 8, 2005 (ad was posted November 27, 2004)
One machine sold January 8, 2005 (ad was posted December 26, 2004)
One machine sold December 17, 2004 (ad was posted November 26, 2004)
One machine sold December 19, 2004 (ad was posted November 22, 2004)
One machine sold December 15, 2004 (ad was posted October 24, 2003)
One machine sold December 13, 2004 (ad was posted September 13, 2004)
One machine sold December 9, 2004 (ad was posted January 2, 2004)
One machine sold November 26, 2004 (ad was posted November 6, 2004)
One machine sold November 23, 2004 (ad was posted July 8, 2004)
One machine sold November 20, 2004 (ad was posted October 30, 2004)
One machine sold November 14, 2004 (ad was posted October 21, 2004)
One machine sold October 31, 2004 (ad was posted July 25, 2004)
One machine sold October 24, 2004 (ad was posted May 21, 2004)
One machine sold October 16, 2004 (ad was posted August 11, 2004)
One machine sold October 13, 2004 (ad was posted August 28, 2004)
One machine sold September 22, 2004 (ad was posted May 27, 2004)
One machine sold September 18, 2004 (ad was posted August 12, 2004)
One machine sold September 12, 2004 (ad was posted May 21, 2004)
One machine sold September 4, 2004 (ad was posted July 17, 2004)
One machine sold August 22, 2004 (ad was posted December 6, 2003)
One machine sold August 9, 2004 (ad was posted May 19, 2004)
One machine sold August 2, 2004 (ad was posted June 11, 2004)
One machine sold July 25, 2004 (ad was posted on January 11, 2004)
One machine sold July 26, 2004 (ad was posted February 17, 2004)
One machine sold July 6, 2004 (ad was posted May 31, 2004)
One machine sold July 1, 2004 (ad was posted April 18, 2004)
One machine sold June 17, 2004 (ad was posted June 3, 2004)
One machine sold June 10, 2004 (ad was posted April 20, 2004)
One machine sold June 5, 2004 (ad was posted on May 14, 2004)
One machine sold May 26, 2004 (ad was posted May 12, 2004)
One machine sold May 19, 2004 (ad was posted October 17, 2003)
One machine sold May 10, 2004 (ad was posted April 13, 2004)
One machine sold April 20, 2004 (ad was posted April 13, 2004)
One machine sold March 28, 2004 (ad was posted March 1, 2004)
One machine sold March 20, 2004 (ad was posted January 29, 2004)
One machine sold March 16, 2004 (ad was posted February 26, 2004)
One machine sold March 10, 2004 (ad was posted October 2, 2003)
One machine sold March 3, 2004 (ad was posted January 23, 2004)
One machine sold November 25, 2003 (ad was posted November 9, 2003)
One machine sold November 22, 2003 (ad was posted July 7, 2003)
One machine sold November 9, 2003 (ad was posted October 1, 2003)
One machine sold October 19, 2003 (ad was posted July 10, 2003)
One machine sold September 7, 2003 (ad was posted May 14, 2003)
One machine sold September 5, 2003 (ad was posted August 10, 2003)
One machine sold August 29, 2003 (ad was posted July 19, 2003)
One machine sold August 16, 2003 (ad was posted July 29, 2003)
One machine sold July 9, 2003 (ad was posted May 30, 2003)
One machine sold July 6, 2003 (ad was posted June 16, 2003)
One machine sold June 22, 2003 (ad was posted June 7, 2003)
One machine sold June 8, 2003 (ad was posted September 29, 2002)
One machine sold June 6, 2003 (ad was posted February 17, 2003)
One machine sold May 5, 2003 (ad was posted February 14, 2003)
One machine sold May 10, 2003 (ad was posted April 15, 2003)
One machine sold around March 15, 2003 (ad was posted December 3, 2002)
One machine sold April 19, 2003 (ad was posted March 7, 2003)
One machine sold April 12, 2003 (ad was posted January 6, 2003)
Added emails about moving longarms via SUV's and mini pickup
One machine sold March 4, 2003 (ad was posted January 17, 2003)
One machine sold February 22, 2003 (ad was posted September 15, 2002)
One machine sold February 19, 2003 (ad was posted September 19, 2002)
One machine sold February 15, 2003 (ad was posted January 27, 2003)
One machine sold January 24, 2003 (ad was posted December 10, 2002)
One machine sold January 25, 2003 (ad was posted January 11, 2003)
One machine sold January 8, 2003 (ad was posted December 17, 2002)
One machine sold November 22, 2002 (ad was posted July 29, 2002)
One machine sold October 30, 2002 (ad was posted October 7, 2002)
One machine sold October 26, 2002 (ad was posted June 6, 2002)
One machine sold October 21, 2002 (ad was posted August 25, 2002)
One machine sold October 20, 2002 (ad was posted September 15, 2002)
One machine sold September 5, 2002 (ad was posted July 16, 2002)
One machine sold July 21, 2002 (ad was posted July 15)
One machine sold July, 12, 2002 (ad was posted June 3)
One machine sold June 19, 2002 (ad was posted June 1)
One machine sold June 11, 2002 (ad was posted June 2)
One machine sold June 7. 2002 (ad was posted May 23)
One machine sold May 22, 2002 (ad was posted May 2)
One machine sold May 11, 2002 (ad was posted April 4)
One machine sold May 5, 2002 (ad was posted April 5, 2002)
One new ad posted March 01, 2002 and it sold March 28, 2002
One new ad posted January 22, 2002 and it sold January 30, 2002
If you have comments or suggestions, email me at:
Now using FrontPage 2003